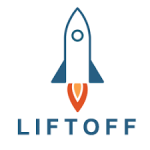 Account Executive, Supply
At Liftoff+Vungle, we're helping mobile businesses scale and succeed via our sophisticated technology that enables them to find their most engaged users. We are a trusted guide for growth and engagement, transforming how people discover and experience apps. Advertisers depend on us to reach, acquire, and retain high-value users worldwide. We are one of the world's largest independent, unbiased and privacy-friendly growth platforms that fuels the entire mobile app growth cycle across user acquisition, engagement, monetization, and analytics. Consistently ranked as one of the fastest growing companies and best places to work, we are a profitable company with strong product-market fit and tremendous growth opportunity. We have a creative, collaborative, and humble culture. We are data-driven, proactive, and have the courage to drive change.
Revenue & Sales
Vungle's Supply EMEA sales team works with the largest mobile app developers in the industry to help them reach their ad revenue and monetization goals. The team brings on new publishers and advises existing publishers on the optimal ad set-up and use of the Vungle SDK product, to ensure high ARPDAU and industry-leading user experience.
The Account Executive will join the growing EMEA Monetization team to support in delivering quality service to our clients and growing our business in Europe. The EMEA Monetization team represents a significant portion of our company revenue, and it will be your role to further develop the team and to create meaningful publisher partnerships.
The fit we're looking for? : Project Managers who have a high say/do ratio & help identify the most optimal long and short-term focal points. Problem Solvers who find opportunity in adversity & an endless intellectual curiosity. Information Managers who engage and assemble the right people to achieve meaningful results. Lastly, individuals who seek a unique Culture of Feedback, and are constantly looking to improve themselves and those around them.
Over the last nine years, Liftoff and Vungle have become leaders in mobile advertising, user acquisition and monetization. In August 2021 we announced our merger and received an incredibly positive reaction from our customers, partners and the wider indusrty. Together, we will be one of the world's largest independent and privacy-friendly platforms that fuels the entire mobile app growth cycle across user acquisition, creative, engagement, influencer marketing, monetization, and analytics.
Please read on to see if you meet the requirements needed to fulfill the responsibilities. If you want to get noticed, feel free to add a cover letter / tell your story / add a video / whatever you think represents you best, and sell us on why you are the person we are looking for!
Responsibilities
Forecast revenue and manage a pipeline of potential and current business.
Develop strong relationships with our key accounts in Europe, the Middle East & Africa (EMEA) through the phone, skype, and face-to-face interaction.
Take initiative to foster new partnerships that represent potential for growth outside of our portfolio. Turn inquiries into revenue.
Work closely with internal teams (Legal, Finance, Ops) to structure deals that maximize revenue for all constituents.
Synthesize customer feedback and help inform the product roadmap.
Attend industry events (including client QBRs) to evangelize Vungle and our technology.
GTM new products, with a deep understanding of our tech stack and how each new feature and product helps the customer.
Desired skills and abilities
2 – 3 years of relevant sales or customer success experience, managing a quota or quarterly revenue target.
Ability to travel up to 10% for in-person client meetings—both local and international.
An entrepreneurial and ambitious self-starter who thrives in a fast-paced environment.
A relationship builder with the ability to make connections with anyone.
Comfortable working independently as well as part of a team.
Telling a story with data; A strong understanding of data analysis and visualisation.
Effective communicator.
Active contributor to a dynamic office culture.
Experience in the tech industry—mobile, gaming, ad tech, e-commerce or consulting are a strong plus.
Fluency in English required; Fluency in Russian or another Eastern European language is a plus.
Please also provide a cover letter with your application, telling us why you think you'd be a great fit for this role!