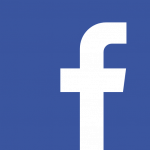 Account Manager, CEE
To bring the world closer together, diversity is a must-have for Facebook, not an option. Facebook welcomes applications from the widest range of individuals eligible to apply and encourages applications from those who would increase the Diversity of the company to help us build better products, make better decisions and better serve our clients. We're proud of our supportive and inclusive culture and our International Headquarter benefits from over 100 different nationalities.Facebook is seeking an exceptional account manager focused on consultative sales that can develop powerful client relationships that deliver impactful results on ambitious targets. People joining our team will have an outstanding opportunity to grow deep client relationships as part of the centralised EMEA Global Business Group team. The Global Business Group contributes directly to this mission by connecting business's in the world with their customers on Facebook, and then helping them grow through solutions like Facebook Pages and Advertising. We succeed when we help our customers grow their business. The role of the Account manager will be to establish, own and manage a portfolio of clients, focusing on driving revenue and best practice adoption by understanding their customers challenges and recommending tailored account plans & solutions that will help clients grow their business. The ideal candidate will do this by delivering strategic advice to facilitate client success, customer education and customer satisfaction. The ideal candidate will also have an appetite for identifying and executing opportunities to achieve growth and success for their portfolio of clients. Success in this position requires a strong consultative approach, the ability to thrive in a centralized sales environment and an ability to identify and unlock opportunities for growth. It also requires strong analytical skills, with a focus on scaling success to other clients where possible and the ability to thrive in a dynamic, team-focused environment delivering against tight deadlines.This position is based in Facebook's EMEA Headquarters in Dublin.
Grow revenue, education and solution adoption with Clients, Partners and Agencies where relevant.
Partner with Customer Insights and Direct Marketing to facilitate education and solution adoption programs
Help develop client strategy, continuous improvement and knowledge sharing initiatives
Analyse data to identify trends to enhance our customer support processes and improve team efficiency
Optimize campaigns and identify programmatic ways to do this at scale
Lead strategic conversations with C Level and communicate clearly the progress of monthly/quarterly initiatives to internal and external stakeholders, including the ability to synthesize feedback and adjust plans accordingly
Operate as the lead point of contact for any and all matters specific to your client portfolio, including escalation and troubleshooting to resolve client issues
Gather agency and partner feedback to enhance ad products and the customer experience
Deliver consultative support and up-to-date education on our Facebook products
4+ years previous experience in customer sales and support, agency account management or consulting
Excellent communication and presentation skills
Strong team working skills, ability to adapt to a fast-paced, international work environment with a passion for making an impact
High level of comfort presenting key client issues to C level, in an effort to be the customer advocate within Facebook
Identify and leverage trends within industry of expertise/focus
A selft starter with strong critical thinking and analytical skills
Ability to effectively prioritize tasks and manage time, even under high- pressure situations
Strong critical thinking, analytical skills with an entrepreneurial and proactive mind-set
Client management experience
Market knowledge and work experience in CEE markets
Fluency in English, Polish/RussianExperience in Retail
Facebook's mission is to give people the power to build community and bring the world closer together. Through our family of apps and services, we're building a different kind of company that connects billions of people around the world, gives them ways to share what matters most to them, and helps bring people closer together. Whether we're creating new products or helping a small business expand its reach, people at Facebook are builders at heart. Our global teams are constantly iterating, solving problems, and working together to empower people around the world to build community and connect in meaningful ways. Together, we can help people build stronger communities – we're just getting started.