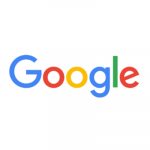 Account Strategist, Engage Sales, Google Customer Solutions (Russian)
Minimum qualifications:
Bachelor's degree or equivalent practical experience.
Experience in sales, account management, marketing, or consulting.
Ability to speak and write in English and Russian fluently.
Preferred qualifications:
Familiarity with Google Ads and online advertising, with Google Digital Workshop certification or equivalent experience.
Experience strategically assessing and achieving client success via sales techniques, including effective questioning, objection handling, and competitive selling.
Ability to build compelling narratives and utilize storytelling as a client engagement strategy.
Ability to influence stakeholders internally and externally to deliver impact.
About the job
Businesses that partner with Google come in all shapes, sizes and market caps, and no one Google advertising solution works for all. Your knowledge of online media combined with your communication skills and analytical abilities shapes how new and existing businesses grow. Using your relationship-building skills, you provide Google-caliber client service, research and market analysis. You anticipate how decisions are made, persistently explore and uncover the business needs of Google's key clients and understand how our range of product offerings can grow their business. Working with them, you set the vision and the strategy for how their advertising can reach thousands of users.
The Engage team is a sales team designed to grow small-sized businesses with expansion potential. As an Account Strategist, you will be at the forefront, serving as the face of Google. The majority of your time will be spent establishing relationships by conducting regular phone consultations with a large portfolio of clients.
You'll reach for ambitious business and productivity goals. You'll provide Google-caliber solution selling, partnership management, and analysis to deliver successful business outcomes. Additionally, you'll uncover the business needs of Google's key clients and achieve their marketing objectives while driving incremental business agreements through our advertising solutions.
When our millions of advertisers and publishers are happy, so are we! Our Google Customer Solutions (GCS) team of entrepreneurial, enthusiastic and client-focused members are the "human face" of Google, helping entrepreneurs both individually and broadly build their online presence and grow their businesses. We are dedicated to growing the unique needs of advertising companies. Our teams of strategists, analysts, advisers and support specialists collaborate closely to spot and analyze customer needs and trends. In collaboration, we create and implement business plans broadly for all types of businesses.
Responsibilities
Deliver against ambitious quarterly business and product growth goals.
Establish relationships via phone calls or e-mail marketing and conduct regular phone consultations and sales pitches with clients to advise them on how to get the best return on their Google Ads investment.
Own a portfolio of small businesses by thoroughly understanding growth drivers identifying opportunities for growth, managing risks, and building quarterly plans for achievement.
Drive customer growth by delivering outstanding customer sales experience and achieving customer business and marketing objectives.