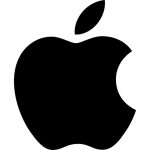 AI/ML – Annotation Quality Team Lead
You're passionate about supporting others to achieve the highest level of service in every interaction. You're a role model and leader who advocates for their team. You're invested in your work relationships and hold yourself and your team to a high standard of accountability. You're naturally curious and gravitate towards tools and resources that enrich your team. If you are ready to encourage and lead, join Apple and help us leave the world better than we found it! Are you interested in being part of a team that continues to innovate the way people and machines interact? The launch of Siri was a defining moment in the history of Artificial Intelligence. Siri offers a faster, easier way to get things done on your Apple devices, even before you ask. Millions of people now use Siri to send a message, play their favourite song or even take a selfie. As the Team Lead, you will focus on leading a team of Quality Analysts. You will be responsible for the team's operational success, mentoring their career growth, and collaborating cross-functionally with other internal teams.
Minimum 2 years experience in a people management capacity in a large or multi-site inbound contact centre or similar dynamic environment supervising 15+ employees
Experience in Quality Management Systems, Statistical Process Control, Requirements Analysis is desired.
Knowledge of contact centre management tools, processes, procedures, and performance metrics, and can innovate and improve as needed.
Excellent influencing skills and ability to work with key business partners.
Prioritises coaching needs and experienced in developing employees to achieve efficient results.
Able to develop coaching plans that incorporate observations and key performance trends.
Leads a standard for high-quality work by consistently meeting and exceeding performance goals.
Strong and effective written and verbal interpersonal skills with the ability to tailor your message to your audience, including ability to work in a self-directed environment.
Solution oriented leader who demonstrates creativity and curiosity.
Experience managing complex data analysis and large scale data evaluation projects is a plus.
High degree of resourcefulness, flexibility, creative decision-making, and technical problem-solving abilities.
Description
As a Team Lead, you'll be responsible for providing daily leadership and promoting the development of 15-20 Quality Analyst team members. You are self-motivated, friendly and have a passion to support your team's development through critical and creative thinking. You'll identify, promote, and implement innovative ideas to meet and exceed performance and quality goals set by leadership. You will support employees' success through establishing relationships and seeking to understand what motivates individuals. You will oversee performance management, ensuring daily, monthly, quarterly operational metrics are met. You will run QA/QC checks for all projects in pilot and production phases, and report quality findings to the core project team. You will initiate and own improvement efforts like RCA and CAPA to reduce the Cost of Quality for the business. You'll effectively execute on management and administrative tasks such as leading staff meetings, conducting regular one-on-one's, hiring, training, and development of employee performance. You will drive operational improvements, team collaboration, and recommend innovative solutions to business challenges. You'll establish clear and effective working relationships and communication channels with internal partners. We are seeking applicants with fluency in one or more of the following languages: English, French, German, Italian, Portuguese, Spanish, Swedish, Finnish, Danish, Dutch, Norwegian, Russian, Turkish, Hebrew, Arabic, Hindi.