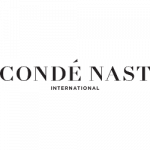 Analyst
Condé Nast is a global media company, home to iconic brands including Vogue, The New Yorker, GQ, Glamour, AD, Vanity Fair and Wired, among many others. The company's award-winning content reaches 84 million consumers in print, 367 million in digital and 379 million across social platforms, and generates more than 1 billion video views each month.
The company is headquartered in London and New York, and operates in 32 markets worldwide, including China, France, Germany, India, Italy, Japan, Mexico & Latin America, Russia, Spain, Taiwan, the U.K. and the U.S., with local licence partners across the globe.

Primary role:
The Analyst, Vogue (Consumer Revenue) will play a dual role: providing actionable insights on global and syndicated stories and being the go-to analyst for consumer revenue initiatives, including, but not limited to, Vogue Business.

They will drive audience growth and engagement by providing daily, weekly and monthly insights into stories that are working on platforms, including, but not limited to, web, social, video, newsletter, audio, apps.

They will lead analysis and insight into Vogue Business, which has a membership model, and other consumer revenue initiatives.

Reporting to the Senior Manager of Analytics, Vogue, this person will work closely with analysts Aud Devs around the world.

The ideal candidate will have either experience in analysis for memberships or experience as a newsroom analyst, monitoring story-level data.

They will be located in Condé Nast's London HQ and part of the global Audience Development, Social & Analytics team which is part of the Global Marketing and Consumer Revenue team headquartered in New York.

Goals and structure:
The Global Audience Development, Social & Analytics team's role is to bring the right audiences to Vogue, including to the Vogue websites (including video) and off-platform (social, video, audio platforms and newsletters), and to ensure engagement and return visits. This provides 'top-of-the-funnel' for the Global Marketing and Consumer Revenue team. A goal is to increase reader revenue through subscriptions, events, commerce and other activities. The Analyst, Vogue is a key role in the process of driving memberships and consumer revenue.
Key Duties & Responsibilities
Work cross-functionally with Product, Data and Consumer and Commercial revenue teams to identify opportunities, and optimize for audience growth, development and monetization.
Work closely with and brief the Data team so they can make dashboard improvements to enable analysis of global and syndicated stories
Provide insights into global and syndicated stories, including, but not limited to, video, audio, visual and text-based stories for print, web, social and off-platform, to Aud Devs and Editors
Analyse user funnel & engagement to develop insights that inform which content and behaviors drive subs; strategize & execute organic promotion to drive subs across platforms (i.e. social); inform paid marketing
Provide daily actionable insights to the Vogue Business team, including, but not limited to, engagement around stories, new subscribers, churn, events, newsletters, social and podcasts
Design and build models to analyse paying audiences
Work to briefs provided by Aud Devs and Consumer Revenue partners
Lead analysis and insights for Vogue Business and other membership models being tested
Build and lead a workflow to inform Vogue Business on general audience and subscriber behaviours
Essential Skills & Requirements
We favour speakers of one or more of the languages that we publish in (Chinese, Japanese, Russian, Spanish, Italian, French and German)
Knowledge and interest in the fashion industry is hugely beneficial.
A people-first person with strong communication, both verbal and written
Responsive to change and able to learn new things within a fast-paced digital environment
Experience in working in test-and-learn environments
A networker with the skills to encourage and persuade key stakeholders
Experience in social data analysis, including understanding where to source key data
Experience in briefing data teams to provide useful dashboards
Knowledge of Google Search Console
Advanced knowledge of Google Analytics and Parsely
Advanced knowledge of Excel, Google Sheets and data analysis tools
Experience and understanding of audience development techniques and strategies
Ability to provide key insights quickly in a format that is immediately understandable to Aud Dev and Editorial colleagues
Exceptional storyteller who can succinctly articulate the key actionable insights in data
Proven experience in designing models, reports and workflows, ideally for paywalls or member models and/or experience in providing editorial analysis