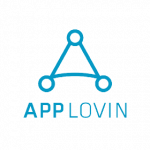 Analyst, Business Development
AppLovin's leading marketing software provides mobile app developers a powerful set of solutions to grow their mobile apps. AppLovin's technology platform enables developers to market, monetize, analyze and publish their apps. The company's first-party content includes over 200+ popular, engaging apps and its technology brings that content to millions of users around the world. AppLovin is headquartered in Palo Alto, California with several offices globally.
AppLovin is a Certified Great Place to Work, one of Inc.'s Best Workplaces and a recipient of the 2019 Glassdoor Top CEO employee's choice award. The San Francisco Business Times and Silicon Valley Business Journal awarded AppLovin one of the Bay Area's Best Places to Work in 2019, 2020 and 2021, and the Workplace Wellness Award in 2019 which recognizes businesses that are leaders in improving worker well-being.
The AppLovin Business Development team develops and sustains partnerships with mobile game and application developers. A customer facing team, we become a key strategic consultant to each partner by combining strategic sales, strong negotiation skills and a deep knowledge of industry trends and data insights. The BD team transforms new opportunities into long term relationships and endurable revenues.
What you'll be doing
You will build, negotiate and develop high-impact relationships with app developers to build business partnerships and support company growth
Use data and insights to guide strategy and implementation of Applovin solutions against client's marketing objectives
Become an expert in Applovins's solutions for businesses of all sizes and adapt recommendations quickly to suit varying client needs
Rapidly build influence with C-level stakeholders to understand their vision, strategy, and game pipeline potential
Work directly with app developers to improve their advertising campaign performance as well as monetization stacks, troubleshoot and resolve account issues in a timely manner
Identify and pursue opportunities, prioritize accounts, handle objections and evaluate campaign effectiveness
Liaise with our internal technical & operation teams regarding any publisher-focused technical queries, and provide customer support
Leverage competitive analysis and understand the mobile advertising landscape
Your background and who you are
Must have 1+ years experience in an Account Management, Sales, Business Development role, in mobile advertising, performance marketing, gaming, or relevant industries is essential
Exceptional client management skills, with proven success in business/client retention and business growth
Must be data-driven and detail oriented, with strong analytical and negotiation skills. A real passion for data, analysis, and problem solving
High level of written and oral communication skills with ability to build convincing argumentation from complex data
High level of written and oral communication skills in English and Russian is required
BA/BS degree or equivalent
Bonus Points
Proven experience in the mobile advertising and or performance marketing
You love complex puzzles / riddles and are a problem solver at heart
You enjoy digging (through data or otherwise) to find answers to complex questions that may not always have a clear answer
Whether you're an early adopter of gadgets, or an Excel whiz, or took a computer science class in school and loved it, we are a high tech and big data company, so you'll be expected to interface with developers
Having worked at or founded a start-up is a plus. We're always looking for people who were key contributors in a fast-paced environment, even if their company failed!
Perks
Competitive Salary
Free lunches and fully stocked kitchen
Commuting benefits
Monthly Perks Stipend
Fun company parties and events
Autonomy to make decisions in a rapidly growing company