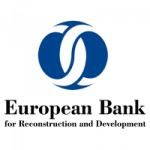 Analyst, Green Cities
The Analyst, Green Cities is responsible for supporting the development and delivery of Green City Action Plans (GCAPs) and related investments and policy assignments under the Bank's Green Cities Framework (GrCF). The Analyst will also support the Bank's wider Green Cities Team to ensure a) compliance of investment projects with GrCF impact requirements, b) good or excellent Transition Impact (TI) ratings through policy uplift and c) assistance with delivering quality GCAPs. The Analyst will be one of the Bank's representatives with clients, government authorities and other stakeholders on Green Cities.
Accountabilities & Responsibilities
Under the direction of the Associate Director:
Review and provide critical comment on investment and GCAP documents prepared under GrCF
Support the development of GCAPs in accordance with the GCAP methodology, including liaising with relevant bankers and sector specialists
Liaise with relevant city representatives to support the implementation of GCAP recommendations including policy and investments
Maintain and improve the relevant GCAP databases
Support the implementation, monitoring and review of GCAPs
Conduct analysis on trends in urban sustainability investment and planning
Represent the Bank at relevant working-level meetings on Green Cities at the project, city, sector, country and international levels as required
Keep abreast of developments in the specific Green Cities-related areas, including with other IFIs, and provide comprehensive in-depth analysis, research and advice on these areas to the GECA and other Banking teams
Knowledge, Skills, Experience & Qualifications
Relevant degree with a focus on urban sustainability, urban planning, energy, environmental or resource policy
Relevant experience in developing and implementing urban sustainability policy through multilateral, governmental, city or civil society organisation, or within a development finance institution
Understanding of the urban sustainability, energy, environment and development challenges in the EBRD region
Relevant experience of planning and delivery of complex, multi-disciplinary policy programmes and projects
Well–developed stakeholder engagement skills
Well-developed analytical skills
Ability to draft complex papers relating to urban sustainability, energy and policy
Good strategic planning skills
Experience in managing projects and teams of consultants
Experience of communicating complex policy and technical issues to a wide range of stakeholders
Experience dealing with senior government officials on policy-related issues
Excellent oral and written English skills. Russian, French, Turkish or Arabic would be advantageous
Computer literate (advanced Excel/Powerpoint, MS Word)
Diversity is one of the Bank's core values which are at the heart of everything it does. A diverse workforce with the right knowledge and skills enables connection with our clients, brings pioneering ideas, energy and innovation. The EBRD staff is characterised by its rich diversity of nationalities, cultures and opinions and we aim to sustain and build on this strength. As such, the EBRD seeks to ensure that everyone is treated with respect and given equal opportunities and works in an inclusive environment. The EBRD encourages all qualified candidates who are nationals of the EBRD member countries to apply regardless of their racial, ethnic, religious and cultural background, gender, sexual orientation or disabilities. As an inclusive employer, we promote flexible working.
Job Segment: Bank, Banking, Sustainability, Strategic Planning, Civil Engineer, Finance, Energy, Strategy, Engineering