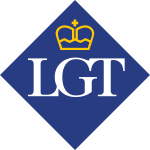 Assistant Relationship Manager CEE
LGT ist eine führende internationale Private Banking und Asset Management Gruppe, die sich seit über 80 Jahren im Besitz der Fürstenfamilie von Liechtenstein befindet. Mit rund 600 Mitarbeitenden hat sich die LGT Bank Schweiz als namhafte Schweizer Privatbank etabliert und ist sowohl für vermögende Privatkunden wie auch für Mitarbeitende eine ausgezeichnete Adresse – dies bestätigte im vergangenen Jahr auch das unabhängige Institut «Great Place To Work», welches die LGT Bank Schweiz als einer der besten Arbeitgeber in der Schweiz prämiert hat.
Stellenbeschreibung
Assist Business Unit Head and Relationship Managers in the day-to-day work servicing clients
Open accounts and take charge of formalities
Liaise with Client, Credit department, Tax, Legal & Compliance and others to assist the team in managing the accounts properly
Ensure efficient and prompt handling of orders, trades, transactions and payments
Monitor the maturity list for deposits, loans, trades; take action where instruction is standard, seek instructions (from RM or client) if necessary and required
Maintain and update records of client instructions, client details and preferences
Ensure adherence to compliance, legal guidelines, internal rules, regulations & policies
Coordinate issues related to client's documentation (e.g. deficiencies, re-papering) and responsibility for monitoring/tracking the process and a timely clean-up
Prepare client visits and business trips
Unsere Anforderungen
Minimum of 3 years working experience in similar position
Good knowledge of banking and investment products
Teamplayer who demonstrates high level of service orientation towards clients
Languages: Russian, English and German
Higher education preferable
Kontaktinformationen
Für weitere Auskünfte stehen wir gerne zur Verfügung.
Karin Wild-Birchler
LGT Bank (Schweiz) AG
Human Resources