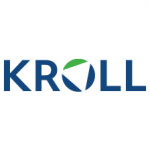 Associate, Compliance Risk and Diligence
In a world of disruption and increasingly complex business challenges, our professionals bring truth into focus with the Kroll Lens. Our sharp analytical skills, paired with the latest technology, allow us to give our clients clarity—not just answers—in all areas of business.
We embrace diverse backgrounds and global perspectives, and we cultivate diversity by respecting, including, and valuing one another. As part of One team, One Kroll, you'll contribute to a supportive and collaborative work environment that empowers you to excel.
Through a combination of in-depth subject matter expertise, global research capabilities and flexible technology tools, our Compliance Risk & Diligence team help clients take a risk-based approach toward meeting obligations or remediating failures regarding anti-bribery, anti-corruption and related regulatory mandates. These include pre-transactional intelligence; vendor, supplier and distributor due diligence; vendor management platform; leadership/executive vetting; sanctions screening and monitoring; country/industry risk; and bespoke inquiries.
At Kroll, your work will help deliver clarity to our clients' most complex governance, risk, and transparency challenges. Apply now to join One team, One Kroll.
RESPONSIBILITIES:
Support the overall research and due diligence process for Kroll's Risk & Compliance practice area.
Manage cases from start to finish, conducting extensive Internet, database, and media research into companies and individuals to provide our clients with an accurate assessment of the status, legitimacy, general background, and overall reputation of a subject company and its principals.
Advise our clients to make informed, strategic decisions that have a huge impact on their organizations.
Work with clients of all sizes and industries, providing a portfolio of services that includes third party screening and monitoring, reputational due diligence solutions
Use the Kroll Compliance Portal, a user-friendly web-based due diligence, governance, and compliance platform
REQUIREMENTS:
A high value on our talent and seek candidates with a high level of conscientiousness, integrity, and professional pride.
Outstanding English reading and writing skills
Advanced proficiency in reading comprehension in Russian
Meticulous attention to detail, a sense of curiosity, and the ability to learn quickly, and a dedication to customer satisfaction
Undergraduate or graduate degree at an accredited university majoring in: International Relations/Affairs, Regional Studies, Political Science, or other related areas of study required
Ability to quickly and effectively summarize information from multiple sources into concise analytical assessments
Ability to work independently
Ability to prioritize several projects and assignments on multiple topics while meeting tight deadlines
Customer-service orientation with a dedication to quality
1-3 years of previous work experience (including internships) is highly desirable
Excellent written and verbal communication skills that help represent diverse communities
Experience working with diverse teams