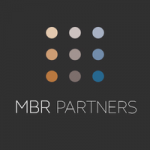 Associate Customer Success Manager
The Customer Success team use data and domain expertise to navigate the customer expereince, helping each stakeholder define and achieve success. They work together cross-functionally to share the insights that they gather to learn from customers.
The Associate Customer Success Manager is a natural at making their customer feel important. They're great at managing a lot of polar opposite priorities, building relationships with high-potential customers, and thinking about how to build accounts and increase adoption.
What our clients are looking for
Your knowledge of customer journeys, SaaS revenue metrics, and overall Customer Success has grown substantially
You've directly contributed to increasing the net retention of our customers in our financial, cryptocurrency, and government verticals
You can confidently answer advanced product usage and technical questions related to data, compliance and regulatory standards, and investigations across our product suite
Our customers trust and rely on you to help them achieve their goals
The Customer Success team is more efficient and scalable thanks to your input on how to automate, simplify, and improve our daily workflows
A background like this helps:
Prior working experience in Customer Success at a SaaS business is a plus, but mainly we're looking for candidates who have been in a customer facing role
Experience building out customer journeys and expanding product adoption
Emotional intelligence and an empathetic propensity to read between the lines and understand what the customer is saying (and what they mean)
Written and spoken English language skills required and one or more Eastern European language ei. Czech, Estonian, Lithuanian, Polish is much preferred
Experience and an interest in cryptocurrency will help