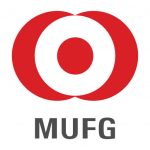 Associate, Emerging Markets
Mitsubishi UFJ Financial Group, Inc. (MUFG) is one of the world's leading financial groups. Headquartered in Tokyo and with over 360 years of history, MUFG has a global network with around 3,000 offices in more than 50 markets. The Group has over 180,000 employees, and offers services including commercial banking, trust banking, securities, credit cards, consumer finance, asset management, and leasing.
As one of the top financial groups globally with a vision to be the world's most trusted, we want to attract, nurture and retain the most talented individuals in the market. The size and range of MUFG's global business creates opportunities for our employees to stretch themselves and reap the rewards, whilst our common values, to behave with integrity and responsibility, and to build a culture which is fair, transparent, and honest, underpin everything that we do. We aim to be the financial partner of choice for our clients, whatever their requirements, building long-term relationships, serving society, and fostering shared and sustainable growth for a better world.
Please visit our website for more information – mufgemea.com.
Main purpose of the role:
The Associate role will be central part in providing relationship management and transaction support to client-facing Relationship Managers on the Emerging Markets desk. As a member of the Emerging Markets Corporate Banking team, the Associate will be responsible for ensuring that MUFG corporate clients receive exceptional service throughout the life of financing transactions, in accord with all relevant internal and regulatory processes, guidelines and standards.
Within the Emerging Markets desk, the Associate will be primary dedicated to Central & Eastern European / Russian customer base.
Key responsibilities:
Origination & Marketing: provide support to the Relationship Managers to originate all MUFG banking products and services. Work jointly with the product teams including DCM Loans, Structured Finance, Transaction Banking, Derivatives, etc. Support senior bankers in GCIB Emerging Markets team in their role of (i) Product Specialist, EM Debt Markets; and (ii) Relationship Management, GCIB EM Coverage.
Manage day-to-day client interactions: Regularly engage with clients at a counterpart level to support the successful conclusion of transactions and execute selected deals. Use knowledge gained through direct client contact to contribute to overall development of client relationship.
Marketing Support and Credit: Relationship management duties in support of senior relationship managers. Independently prepare deal screening proposals, account plans, return calculations, client proposals, call memos and presentations. Support Relationship Managers in gathering market intelligence and target client research. Independently prepare credit applications.
Execution and Negotiation: Take lead in negotiating with internal / external legal teams, borrowers and syndicate members to ensure negotiation and timely execution of the documentation to a consistently high standard, reflecting MUFG's preferred position as much as possible.
Pre- and post-signing administration to ensure smooth execution of Mandate and Facility Documents. Provide assistance to the Relationship Managers in executing transactions.
Provide general support to wider team as may be required, including follow up with the different departments/ divisions within the Bank (e.g. compliance, middle and back office planning related tasks, process waivers as appropriate, liaise with other business units).
Provide general support to the Team Head, RMs as required from time to time, including the preparation/ update of strategy papers, financial data and planning related activities.
Work experience:
Essential:
Relevant industry exposure and corporate banking experience of at least 2-3 years is mandatory.
Skills and experience:
Functional / Technical Competencies:
Essential
Fluency in Russian / Central European languages
Good understanding of and familiarity with corporate and investment banking products, with a focus on Syndicated Lending, Transaction Banking, Debt Capital Markets, Rate & Commodity Derivatives, Export/Trade and Project Finance, and M&A finance.
Strong credit risk skills and adequate legal documentation experience.
A can-do attitude and strong interpersonal skills are absolutely critical.
Demonstrate commercial acumen, results-oriented
Knowledge of current affairs and interest in emerging markets developments.
Detailed knowledge of specific procedures and a good understanding of the business area
Computer literacy, including core Microsoft modules e.g. Excel / PowerPoint
Able to communicate effectively with external and internal clients
Education / Qualifications:
Bachelor's degree or equivalent in Economics/Business/Finance.
Personal requirements:
Excellent communication skills
Results driven, with a strong sense of accountability
A proactive, motivated approach.
The ability to operate with urgency and prioritise work accordingly
Strong decision making skills, the ability to demonstrate sound judgement
A structured and logical approach to work
Strong problem solving skills
A creative and innovative approach to work
Excellent interpersonal skills
The ability to manage large workloads and tight deadlines
Excellent attention to detail and accuracy
A calm approach, with the ability to perform well in a pressurised environment
Strong numerical skills
Excellent Microsoft Office skills