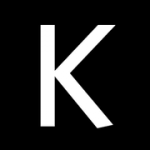 Associate, International Arbitration & Litigation
Kennedys is looking for an Associate to work on high value commercial litigation, arbitration and insurance coverage cases. This is an exciting opportunity to join our highly regarded International Litigation and Arbitration team.
Team
Kennedys' International Litigation and Arbitration team focus on high-value, complex cases with an international or cross-border dimension and matters involving conflicts of laws.
We have extensive experience of conducting cases in litigation and arbitration (on an ad hoc basis or under different institutional rules) and regularly assist with proceedings in local courts to obtain interim remedies and to enforce arbitral awards.
Clients
International conglomerates
Domestic companies
Insurers/reinsurers
Ultra-high net worth individuals and their businesses
Cases
Complex cases with an international or cross-border dimension.
Insurance coverage.
Required experience
0-1 years' UK Qualified Solicitor with the relevant experience*
Previous Commercial Litigation experience and/or Arbitration and/or Insurance coverage experience.
Experience of assisting on large cases in a team environment
Previous client contact and attendance at business development events
Language skills, in particular Russian and/or Hebrew and/or German would be ideal, but not essential.
About Kennedys
Kennedys is a global law firm with expertise in dispute resolution and advisory services. With over 2,200 people worldwide across 42 offices in the UK, Europe, Middle East, Asia Pacific and America we have some of the most respected legal minds in their field.
Our lawyers handle both contentious and non-contentious matters, and provide a range of specialist legal services, for many industry sectors but we have particular expertise in litigation and dispute resolution, especially in defending insurance and liability claims.
We're a fresh-thinking firm, and we're not afraid to bring challenging new perspectives to the table way beyond the traditional realm of legal services. We empower our clients with a diverse range of ideas, tools and technology to make their lives easier, as well as delivering exceptional results, every time.
What do we have to offer?
We welcome high-performing lawyers, business services professionals, secretaries, graduates and apprentices to join our rapidly expanding global firm. Whatever your role at Kennedys, you'll be involved in exciting and stimulating work, where your input will make a difference.
Our culture and values form a big part of who we are and we take them seriously. We make a difference by being approachable,straightforward, supportive and distinctive. Our values are at the core of who we are and what make us a great firm to work with and for.
We develop careers in an innovative and collaborative global environment, with our values at the core. We believe that supporting individual growth and development puts us in the best position to attract and retain talented individuals. Regardless of role or level, everyone has access to virtual learning to help you develop your skills, wherever you are in the world. A variety of other exciting opportunities are available including secondments to clients and our global offices as well as a comprehensive benefits package (details are available upon request).
We've created a culture based on client service, professional excellence, hard work and trust. We deeply value the relationships we build with our clients and we know that they value our warm, friendly human approach. We are here to provide answers, recommendations, strategy and tactics.
Kennedys is an equal opportunities employer and is committed to ensuring our recruitment processes are as inclusive as possible. We expect all employees to be aware of and comply with all relevant policies and procedures within their jurisdiction, including those relating to Information Security, Data Protection and Quality Management, refer any breach promptly to Risk & Compliance and to complete all mandatory training when requested.
*Where a level of experience is indicated, this is a guideline only and represents the amount of time we would usually expect a candidate to accumulate the requisite level of experience. This does not preclude applications from candidates with more or less experience.