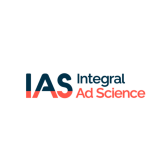 Associate Technical Account Manager
Integral Ad Science (IAS) is a global technology and data company that builds verification, optimization, and analytics solutions for the advertising industry and we're looking for a Technical Account Management Associate to join our Global Partner Solutions and Operations team. If you are excited to explore a career in the ad tech industry in a high profile position of a technical account manager; work closely with some of the biggest companies in the world; be the main technical go-to person; and solve complex technical issues, then the Global Partner Solutions and Operations team at IAS is the place for you!
As a Technical Account Management Associate, you will be the main resource for all technical partnerships, both internally and externally. Partnering with the largest companies in the ad tech industry, you will work closely with the IAS Business Development and Solutions Engineering team to manage, foster, and grow our existing business and technical partnerships.
What you'll get to do:
Act as a main technical point of contact and build an in-depth relationship with partners
Address any internal or external technical and/or general questions and issues that arise from our integration partnerships (including questions from the end-users of the platforms)
Troubleshoot any integration or technical issues; pinpoint the problem; and provide a solution, escalating to tier 2 support and/or product teams
Work closely with the Business Development team in recurring Business Reviews with the partners
Provide in-depth updates and insights of the partnerships from a technology perspective to all departments
Work closely with all departments such as Product, Engineering, Product Marketing, Legal, Pricing, Technical Support, etc.
You should apply if you have most of this:
Bachelor's degree or equivalent
0-2 years of experience working with customers to help them achieve their desired technical outcomes; ideally in customer success, solutions enablement, ad ops, or technical services capacity
Fluency in English, Russian and German languages is essential
Proficiency in Excel and PowerPoint
Knowledge of SQL and Javascript
Basic proficiency in Linux
Communication skills; written, verbal, and listening skills
What puts you over the top:
History of collaborating effectively within cross-functional teams
Understanding of advertisers, agencies, networks and/or publishers
Knowledge of databases, ad servers, rich media ads, and trafficking