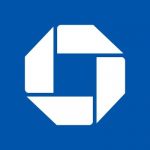 Banker Professional, Russian Team, London
This is an exciting opportunity for you to join a dynamic, diverse team within the Russian market of J.P Morgan's EMEA Private Banking business. We are actively looking for exceptionally talented individuals who are collaborative, confident, and motivated to provide a first-class experience to clients. If you have an entrepreneurial mind-set and are looking to constantly challenge yourself, J.P. Morgan is the place for you. You will be working alongside a team of talented colleagues from other markets, businesses, and functions to provide you with the opportunity to take your career to the next level.
Our Private Bank is a global wealth management leader that delivers the highest quality advice, service, capabilities and solutions to Ultra High Net Worth individuals and families around the world. Through our integrated and diverse platform, we deliver highly customized and comprehensive market leading solutions to help clients with the many challenges and complexities they face in the ever-evolving financial services space.
The Role
The Professional will provide support to team consisting of Client Advisors in all facets of daily business routine, while maintaining awareness of and sensitivity to confidential nature of Private Banking clients.
The Role will be responsible for:
Provide basic client information management
Prepare and review prospect/banking products pitches
Validate source of wealth of clients
Periodic updating of client backgrounds
Client invitation/nominations for events
Account opening approval coordination
Daily account administration: unblocking of accounts, setting up credit lines
Advisory and brokerage accounts trade execution and daily control over trade settlement
Contact point with Supervisory Management, Risk Management, and Investor Support teams
Direct contacts with Asset Class Leaders desks on transactional matters
Team liaison with Operations and Client Service Specialist teams
Support Business Analysts in preparing, reviewing, and approving Investment Performance review presentations for Investors to deliver to clients. Assisting in development of marketing pitches and investment ideas presentations
Maintaining risk management monitoring of the portfolios for investment purposes, regulatory purposes, and other compliance issues.
Onboarding and Cross Border reviews
Supporting client feedback and error reviews
Internal Account maintenance and coverage management
Internal Financial reports
Create Mandates/Investment Parameters
Monitoring of fee schedules and billing
Documentation management (Alternatives, Suitability, Investment Parameters, OTC etc.)
Qualifications
Degree educated, preferably in finance or business-related subject (or equivalent)
Fluent in English and Russian,
PowerPoint and Excel expertise required
Excellent interpersonal skills, both written and oral
Self-starter, extremely organized and detailed-oriented with strong commitment to accuracy
Ability to multi-task and manage priorities effectively
Good judgment and problem-solving skills
Absolute discretion when dealing with confidential matters
Ability to work both independently and as a team player
Exceptional follow-up and follow-through skills
General comfort level with Internet/Intranet usage and ability to learn proprietary software
J.P. Morgan is a global leader in financial services, providing strategic advice and products to the world's most prominent corporations, governments, wealthy individuals and institutional investors. Our first-class business in a first-class way approach to serving clients drives everything we do. We strive to build trusted, long-term partnerships to help our clients achieve their business objectives.