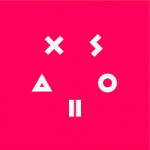 Business Development Manager
As a Business Development Manager at Xsolla, you will be responsible for researching, understanding, pitching, and selling Xsolla's Funding products and solutions to existing and new clients – game developers. As an individual, you have a strong work ethic and can work on your own. Within teams, you excel, holding others accountable, sharing credit for wins, and working together to elevate each other's strengths. You have a background in investments, specifically B2B, and you have a passion for video games. This role is based in our Berlin, Germany office. You will have working knowledge of the local and EU market as well as existing business contacts.
CORE JOB FUNCTIONS/RESPONSIBILITIES:
Identify or monitor current and potential customers, using business intelligence tools
Qualify leads from both internal and external sources and perform targeted outreach to generate new business for Xsolla
Build and nurture relationships across accounts to solidify our partnership and commitment to the customer while penetrating the account deeper
Coordinate and help finalize investor-facing term sheets based on the needs of all parties
Coordinate with senior management and have the ability to resolve all complex issues with help from the appropriate teams
Work on the strategy of new meeting materials for new and prospective investors with the support of Xsolla's teams
Proactively understand the partner's roadmap (development schedule, etc.). Work as an extension of the partner's team. Anticipates potential problems and involve appropriate internal team members to devise solutions
Facilitate the necessary due diligence for a variety of projects, including working with outside counsel and internal legal team
Represent Xsolla Funding at industry events and conferences and recommend additional events to attend/sponsor
Develop an understanding of typical business challenges faced by developers and publishers and common objectives to appropriately map Xsolla's tools and services and associated business benefits to address their needs
When appropriate, recommend additional Xsolla tools and services needed to drive partner success
Analyze, recommend, and lead improvements to all internal procedures with the support of Xsolla's teams
Maintain or update business intelligence tools, databases, dashboards, systems, or methods
Communicate with customers, competitors, suppliers, professional organizations, or others to stay abreast of industry or business trends
Achieve success metrics to be identified once the engagement has begun
Knowledge/Expertise/Education:
Required
Bachelor's Degree in Business, Economics, or related experience
Must be able to speak and write English at a business level
Ability to travel up to 30%
Ability to successfully participate in projects involving cross-functional teams
Keen problem solving skills
Ability to build successful client relationships
Established track record of driving revenue
Must have a passion for games and/or prior experience in the game industry or investment industry
Clear written and verbal communication skills
Strong customer service/interpersonal skills
Strong negotiation skills
General gaming industry knowledge
Must be able to immediately handle a significant workload and effectively prioritize projects with a high degree of autonomy
Effective time management skills and excellent attention to detail
Preferred
Experience with an entrepreneurial organization
3+ years of business development experience
Bilingual in Russian, German and/ or English
More languages, such as Korean, Chinese, Russian will be given special consideration
ABOUT XSOLLA:
Xsolla is the video game commerce company, powered by its Transaction Engine and Business Engine, that helps developers and publishers market, sell, connect and optimize their games globally. Serving only the video game industry, the Xsolla Transaction Engine powers the full suite of cloud-based tools to promote and monetize projects, while Xsolla Business Engine provides clients with the roadmap to maximize those tools, and connect them with industry partnerships to expand their business. The two work seamlessly together – for businesses of all sizes, from indie to enterprise – to solve the complexities of distribution, marketing and monetization so they can increase their audience, sales and revenue. Headquartered in Los Angeles, with offices worldwide, Xsolla operates as a merchant and seller of record for major gaming entities like Valve, Twitch, Roblox, Ubisoft, Epic Games and KRAFTON. For more information, please visit www.xsolla.com.