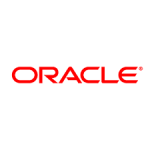 Business Development Representative
DESCRIPTION
What You'll Do
As an Inbound Business Development Consultant you will be the first point of contact for prospects and customer reaching out to Oracle about their digital transformation journey.
Join a fun and flexible multi-lingual workplace where you'll enhance your skills and build a solid professional foundation at one of the world's leading Tech companies!
Top 5 reasons to join Oracle:
Great culture and work life balance
World-class learning & development
State of the art facilities
Global career progression opportunities
As a Business Development Consultant on the CORE (Conversation Ready) inbound team at Oracle, you will be the first point of contact for customers and prospects as they look to engage with Oracle via inbound phone, chats and email.
You will:
drive Oracles' future growth by building relationships with prospective clients and Oracle customers across both the SMB and enterprise markets.
be responsible for uncovering viable opportunities with real commercial potential primarily from inbound calls, chats, emails and demos.
qualify customers to understand their business challenges and demonstrate how Oracle's solutions will enable their business to grow, be more efficient, and be more secure.
We are 100% focused on best in class customer experience.
We are looking for high-energy, driven professionals with a hunger to achieve, with intuition for business, and is interested in helping customers on their digital journey. You should be eager to be the best version of yourself by demonstrating your ability to be a tenacious self-starter every single day. If you have an innovative flair and enjoy being empowered to think on your feet to make improvements that can impact both you and the people working around you, then we want to meet you. You will receive regular training and coaching to help you.
The successful candidate will contribute to our business growth in a fast paced, collaborative and fun atmosphere, as a valued member of Oracle.
RESPONSIBILITIES:
Management of inbound leads from email, phone & Live Sales Chat within the EMEA region.
Identify new business opportunities for Oracle's product offering from the inbound customers and prospects.
Qualification of prospective customers that are interested in hearing more about Oracle solutions as part of their digital transformation journey. Analyse the customer needs in terms of current business obstacles.
Aligning with account managers to further progress business ready opportunities to ensure a smooth handover for the customer.
Create qualified business leads to achieve a quarterly quota, and consistently meet or exceed target.
Ensure conversion rate across all inbound channels is achieved monthly and quarterly.
Master social selling and communication skills – actively use a variety of tools including social media, internet, web-based tools and phone to engage with customers and prospects.
Manage customer relations and ensure customer satisfaction, repeat business and referral opportunities.
Achieve a high level of collaboration within the Core Inbound team, and with key stakeholders in Sales and Marketing.
REQUIRED SKILLS/EXPERIENCE
The Business Development Consultant will be an integral member of the Core Inbound Business Development Team and the ideal candidate will have:
Excellent interpersonal and communication skills, both verbal and written.
Fluency in Russian + English.
A passion for driving measurable results.
A sharp focus on goals and a clear approach for achieving them.
A positive mind-set, enthusiastic and genuinely passionate about this role.
Leverage a competitive spirit and collaborative mind-set to get things done in a team environment.
Strong organisational and time management skills.
A strong team player attitude; this role requires individuals to work within a team, as well as with other key stakeholders.
Constant desire to learn and improve yourself.
Strong business acumen.
Motivation and ambition to succeed and build a fruitful career at Oracle.
Degree or relevant experience.
Collaborative work style with the ability to thrive in a demanding work environment.