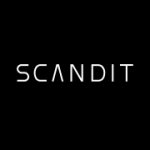 Business Development Representative – UK (European Language Speakers)
Scandit is currently seeking Sales Development Representatives who are fluent in business level French, Italian, Spanish, German, Russian & the Nordics languages to strengthen our growing sales team in UK. Based in London, you will be a key part of our global sales team, offering Scandit's disruptive software-based mobile barcode scanning solutions and innovative data capture solutions to enterprise and mid-sized customers. Our target markets include businesses in retail, logistics, manufacturing, healthcare and technology.
Come join Scandit where you will enjoy success, develop your professional skills and allow your career to thrive within a fast growing entrepreneurial environment. Work from our cool offices in London while working closely with your global colleagues.
What You Will Do
Generate leads through targeted research, calls and other outbound sales activities, including pre & post Trade Shows.
Map prospective accounts around organizational structure, people and existing technology
Orchestrate discussions with senior executives around their business needs
Set up meetings and demos for Sales Managers
Effectively maintain Salesforce.com with leads, opportunities and accounts, keeping detailed and accurate notes of all sales related activities
Maintain close contact with the sales managers by country and/or vertical
Strategize with Scandit sales management to improve sales processes
Top performers will be put through a Sales training program to groom them for the next step of their career
Who You Are
1 year sales or related market experience with software/SaaS (mobile a plus)
Strong desire to learn and succeed in tech sales
Excel in a fast-paced start-up environmentand able to quickly adapt to change
Excellent interpersonal and written/spoken communication skills
Energy, enthusiasm and committment to pick up the telephone and make calls!
Fluency in English. Additional languages are a plus
BS or BA from a top tier university
Who We Are
Scandit enables enterprises and consumers to change the way they interact with everyday objects and augment the physical world with real-time data captured by scanning barcodes and recognizing text, objects, and other visual identifiers using smartphones, tablets, wearables, drones and robots.
Scandit's mobile data capture platform is built on proprietary computer vision, augmented reality, and machine learning technologies. Companies in industries such as retail, transportation & logistics, manufacturing, and healthcare can use Scandit's technology to create and power mobile apps for crucial enterprise workflows like mobile point of sale, mobile shopping, self-checkout, inventory management, and proof of delivery.
Many of the world's most innovative and successful companies are benefiting from Scandit's enterprise-grade mobile data capture platform, including Sephora, Nissan, DHL, and Levi Strauss & Co.
"Everyone is welcome here" — it's a celebrated component of our culture. At Scandit we strive to create an inclusive environment that empowers our employees. We believe that our products and services benefit from our diverse backgrounds and experiences and are proud to be an equal opportunity employer. All qualified applications will receive consideration for employment without regard to race, colour, nationality, religion, sexual orientation, gender, gender identity, age, physical [dis]ability or length of time spent unemployed. We look forward to your application!