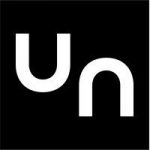 Business Growth Manager
Founded in 2009, Unlimint (formerly Cardpay) provides fast-growing innovative tech businesses with a convenient and simple business
interface that enables payments to flow freely and invisibly. From London to Singapore and from San Francisco to Sao Paulo, we help local
clients enter new markets, and global businesses to explore new industries and reach new milestones.
Following the highest banking industry standards, we are dissolving the borders that have previously limited international expansion.
Our constantly evolving business interface – made by innovators for innovators – is designed to make the financial world of tomorrow closer
to businesses here and now.
About the job
Great opportunity to join an international team and to be working with fast-growing companies, developing new business opportunities with incoming leads and prospects, close the deals.
Job responsibilities
Maximize the sales performance by establishing strong relationships and gaining insight into the needs and lifestyle of the client
in key industries such as Digital, Retail, Gaming, Forex, Dating etc
Work with generated leads and commit to excellent customer service throughout the whole sales cycle
Adjust sales techniques based on interactions and results in the field and provide valuable feedback to Unlimint
Perform incisive and insightful market and competitive research based on Unlimint's global expansion plans
Focus on meeting merchant needs and strategic targets and KPIs for personal growth and development.
Meeting sales projections, generate ongoing sales opportunities, and achieve company and individual KPI goals
Your experience and mindset
Bachelor Degree
Minimum 2+ years of experience in sales of financial services (preferably payment solutions) role
English – MUST, Russian is a big plus, other languages considered a plus
A self-standing associate with the ability to lead and manage time-sensitive, cross-functional initiatives in a fast-paced, highly
entrepreneurial environment with little supervision
Driven by the results and capacity for innovation in the payments space, and passionate in your willingness to create value
Exceptional interpersonal skills and the ability to develop strong working relationships at all levels of management, both inside
and outside of Unlimint
Commercially driven individual with a goal-oriented attitude and excellent negotiations skills
Experience in B2B environment from either payment service provider/acquirer (or similar complex enterprise software) or
merchant side will be a plus
Excellent verbal and written communication skills in English
Capability to manage multiple prospects, pay close attention to detail, respond quickly to changing business needs,
prioritize and organize effectively even when volume
and workload exceed expectations
We offer
Attractive monthly salary paid in line with experience
Vacation, sick, and paid holidays
Full-time: 5/2 (Saturday and Sunday days off)
Modern workplace with all necessary equipment based in Frankfurt am Main, Germany
A team of top international professionals to learn from
Multicultural working environment