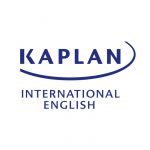 Client Services Executive
Kaplan International Languages (www.kaplaninternational.com), a division of Kaplan Inc. (a subsidiary of Graham Holdings Company), is an exciting company in the world of international education. With over 40 language schools in the UK, Ireland, USA, Canada, Australia, New Zealand, and Western Europe we are a leading provider of English, French and German language courses and other study abroad programmes for students from more than 100 countries around the world.
The role
We are looking for an ambitious Client Services Executive for our Russia, CIS and Germany regions with a keen interest in international education. You will have the opportunity to speak with agents from Russia, CIS and Germany. Your role will involve managing all related administrative tasks and business processes to complete the booking processes. In addition you will be involved in looking after and growing the agent relationships in order to maximise the revenue generation and growth.
Main responsibilities
Manage adult and young learner individual, as well as group bookings for your region, through telephone and email within the agreed SLA period, ensure that payment and visas are received on time and all customer queries are answered promptly
Following up on sales leads to gauge level of interest and provide further information
Keep in regular contact with students and agents to drive retention, cross-sell or upsell additional services and prevent cancellation
Manage customer data and processes through CLASS, Salesforce and other systems
Resolve issues and complaints quickly to the satisfaction of the agent/customer, escalating where needed to the relevant line managers
Ensure that refunds arising from course curtailments are processed promptly and correctly
Support colleagues in the team and help them out with administrative tasks during a busy period and cover their work while they out on holiday or off sick.
Update sales colleagues on issues which may affect the client relationship.
Support school personnel in the schools during the bookings process and with any other after care needed until the student leaves the school
Build knowledge of agents develop strong relationships with counsellors, to ensure that KI Languages is an agent's first-choice provider across multiple school locations
Manage customer expectations and complaints, by acting as the primary contact responding to all enquiries and liaising where appropriate with internal departments.
Assist the sales manager in signing up/setting up new agents if required
Stay up to date with competitors and changes within the marketplace
Work towards departmental and regional revenue targets
Candidate profile
You will be passionate about international education, fluent in English Russian (written and spoken) and have a good cultural understanding of Russia, CIS and Germany regions.
You will be performance driven and enjoy the challenge of a busy, international, multi-lingual and fast-paced office environment. You will have had some experience providing administrative support in a corporate sales environment and be comfortable working to tight deadlines while managing competing priorities.