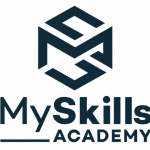 Community Ambassador
Who are we? We are the MySkills Academy founded in 2019. We support and connect employers & job seekers to find jobs in Germany. Currently, we are recruiting for a Premium Housekeeping Agency in Berlin. Who are we looking for? We are looking for freelance agents from all backgrounds as community ambassadors/talent sourcers.
What is your job?
You will promote and advertise our job as Housekeepers/Cleaners, to connect us to more job seekers that are looking forward to working in housekeeping services.

You will be responsible for the identification, approaching and conversion of potential Housekeepers/Cleaners within communities and wherever else you see opportunities (your creativity is a bonus to us!).
Our Ideal Candidate:
Speaks fluent English or German
Is self-motivated
Has strong communication skills
Has access to communities
Desires flexibility
Is native in Russian, Polish, Italian, Croatian, French, Spanish, Arabic or any other language
Which job should you promote/advertise?
Housekeeper/Cleaner in part-time
Fluency in German or English desired
Experience in household cleaning desired
Unlimited working contract
30 days of paid vacation
Flexible schedule 25-30 hours per week (10 hours guaranteed)
12 € / hour + performance bonus
Paid travel expenses & travel time
Does this sound like you?
Then we are looking forward for your application! Your Benefits:
Flexible working hours
5€ per signed up Housekeeper/Cleaner
200€ per hired Housekeeper/Cleaner (Uncapped commission potential)
Work from home or wherever you think it's necessary
Own budget for job ads (online & offline)
Benefits:
Work from home opportunities
Flexible working hours
Job Types: Full-time, Part-time, Commission
Salary: Up to 3,000.00€ per month
Work Remotely: