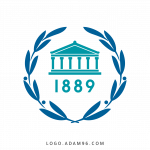 Consultant Youth Programme
The IPU is the global organization of parliaments. It was founded in 1889 as the first multilateral political organization in the world, encouraging cooperation and dialogue between all nations. Today, the IPU comprises 179 national Member Parliaments and 13 regional parliamentary bodies. It promotes democracy and helps parliaments become stronger, younger, gender-balanced and more diverse. It also defends the human rights of parliamentarians through a dedicated committee made up of MPs from around the world. Twice a year, the IPU convenes over 1,500 parliamentary delegates and partners in a world assembly, bringing a parliamentary dimension to global governance, including the work of the United Nations and the implementation of the 2030 Agenda for Sustainable Development.
In the field of youth empowerment, the IPU works to enhance youth participation and empower young parliamentarians.
Tasks
The consultant will assist the IPU Youth Participation Programme in its work on research, events organizing and establishing and implementing projects of support to national parliaments.
Deliverables
Under the supervision of the Manager of the Youth participation programme, the Consultant will contribute to:
Support the organization and proceedings of the Global Conference of Young MPs, Forum of Young MPs, a series of meetings and trainings for young MPs and other youth related meetings and events in 2022, including drafting concept notes, papers and speeches
In line with the IPU Campaign for youth participation, promote the establishment of technical assistance projects and activities for parliaments and parliamentarians and respond to request of assistance received
Inform needs assessments based on research and prepare work plans and documents for technical assistance project activities (concept note, agenda, budget, speeches, outcome report, etc.)
Implement technical assistance project activities at the national level, including trainings for young MPs and support activities to forums of young MPs in coordination with the beneficiaries
Support monitoring of technical assistance project expenditures and effectiveness toward results, including by applying a results-based management approach in project implementation, monitoring and evaluation
Prepare activity reports and contribute to the preparation of funding submissions to donors
Support research on youth participation in national parliaments, including by supporting data collection and verification
Take part in meetings, consultations, group discussions and other events organized by the IPU and its partner organizations
Prepare communication contents for International Youth Day (August 2022) and other activities related to promoting the visibility of IPU youth related work and events
Co-operate with staff in other IPU programmes on joint projects, as necessary
Occasional ad hoc assignments related to the work of the Programme may also be required.
Work implies frequent interaction with the following:
IPU staff, IPU members, UN partners, experts and external collaborators
Requirements
University degree in law, political science, international relations, or related fields;
Experience in youth participation work;
Experience in working with or for a national parliament and an inter-parliamentary organization;
Experience in project management would be an asset;
Good research and analytical skills;
Ability to work independently and as part of a team;
Excellent writing skills in English or French, as well as a good knowledge of the other language. Knowledge of Spanish, Arabic, Russian and/or other languages will be appreciated;
General computer skills (MS Office applications, Internet).