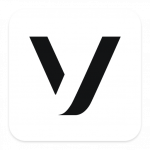 Customer Solutions Manager – Russian Speaker
We strive to innovate and enhance our customers' ability to communicate within today's digital, cloud and real-time business environments. Our team is composed of highly-motivated, energetic and customer-focused Team Members that expand existing accounts/channels and find new clients for company products and services.
Why this role matters
Vonage serves the hottest companies that are building communications into their unique customer experience to differentiate their businesses. The Communications Platform as a Service(CPaaS) industry is growing 30 to 40% Year over Year. As a CPaaS Pre Sales Engineer / Customer Solutions Architect you'll work with our Video, Voice, Messaging and Web RTC communication products. Whether it be Unified Communications through web based solutions or APIs, you will bring with you a deep understanding of how cloud based omnichannel APIs can impact enterprises and digital first organisations.
IF THIS SOUNDS LIKE YOU, CONTINUE READING BELOW…
What you'll do
Sales Engineering / Technical Account Management: your technical expertise will enable you to own the technical sales process, investigating, designing and presenting Vonage API's CPaaS Voice and RTC solutions to solve customer issues through the use of our APIs.
All things programmable communication using Video, Voice, VoIP, WebRTC, Email, AI or SMS: Needless to say you will have ample expertise in one or more!
Communication & Presentation: Partner with account managers meeting with customers to understand their business challenge & technical needs, presenting new products and solutions and ultimately validating that their business challenges & technical needs can be met will play a huge part in your day-to-day at Vonage so this will all be second nature to you!
Cross-Functional Relationships: Working closely with all CPaaS teams will be critical to identifying key Voice and RTC prospects/clients where your technical knowledge and guidance can enable them to leverage Vonage Voice and RTC CPaaS solutions for their maximum benefit.
Attend sales calls and assist with sales efforts
Delivery: your relationship building skills will be integral as you'll follow up on internal progress to ensure timely delivery, manage complex combinations of Vonage Voice and RTC CPaaS solutions and internal technical setups to deliver on customer needs.
Work remotely with our Sales team.
What you'll bring
Demonstrated ability to develop, build and maintain strong relationships with sales team, Partners, vendors, and customers.
Demonstrated competency in one of the following: Web development (Javascript, HTML.), backend development ( NodeJS, Java, C#, Python, PHP, etc.), mobile development, IP-based real-time communications (WebRTC), AI (Natural Language Processing) Leading enterprise deals from a consulting and solution sales perspective
Assisting Account Managers in analysing existing Tier 1 & 0 traffic, to proactively identify opportunities to improve the level of service Vonage Delivers.
Ability to create convincing proposals and documentation
Ability to complete job responsibilities with minimal supervision
Aptitude to apply solutions, technology and products to a business opportunity
What's required for application
Fluent in Russian
Keen ability to assess situations, perform root cause analysis, and provide solutions while possessing a passion for delivering impactful, cut through the clutter, ideas versus standard telecom presentations
BE/BS degree in Engineering, Computer Science or similar technical background
A customer driven focus and the ability to quickly pivot in a fast paced environment.
You independently tackle challenges and don't need anyone to keep you on track. You're organized and efficient with a self starter attitude.
The ability to travel depending upon the demands of the region and internationally.
What's in it for you
In addition to providing exciting work, career advancement opportunities, and a collaborative work environment, Vonage provides competitive pay and benefits including unlimited discretionary time off and tuition reimbursement.