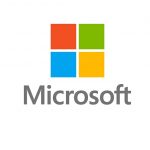 Digital Account Management
Microsoft is empowering every person and every organization on the planet to do more and achieve more. We have set ourselves three bold ambitions: create more personal computing, reinvent productivity and business processes and build the intelligent cloud. Our culture is centered on embracing a growth mindset, a theme of inspiring excellence and encouraging teams and leaders to bring their best each day.
As part of our transformation, one of our key areas of focus is the modernization of our sales motions. The Digital Sales organization is a newly formed organization with a charter to accelerate Microsoft's growth in its cloud-first, mobile-first businesses along with the traditional businesses. This organization is at the forefront of establishing a new sales model leveraging modern technology and big data and analytics to drive impactful demand response and targeted sales coverage.
The Account Executive allows Microsoft to better serve our clients realize the potential of Microsoft Technologies and be at the forefront of the transition to a mobile-first and cloud-first organization. This role is dedicated to increasing revenue and improving customer satisfaction through senior account management working in tandem with Microsoft Partners within a territory of accounts. The Account Executive adds value by developing and maintaining strong customer relationships that include building relationships with executives at the Chief-level (CxO) as well as other Business and Technical Decision Makers within the customers' organizations. This role is unique in its ability to effectively leverage technology and extensive members of the virtual sales team to build strong relationships with the accounts in its portfolio. It is also unique in its ability to work directly with and through Microsoft Partners to meet customer needs.
Responsibilities
The Impact You'll Be Making
Acountable for Global Geographic resource management, orchestration, collaboration and execution at the right time and level by leveraging a deep understanding of individual account team member strengths, perspectives, and goals.
Lead and challenge customer with clear strategic vision of digital transformation.
Develop an account strategy and customer contact plan for owned accounts that includes line-of-business contacts and executive-level relationships. Creation of customer contact plan should align with customers expectations for responsiveness. Building a compelling strategy for growing the account.
Accountable for preparing and adhering to monthly forecasts and pipeline reports, using Microsoft's tools and resources. Prospect and identify opportunities and coach the virtual sales team on how to maximize opportunity generation. Qualify opportunities and convert them to a customer solution based scenario.
Effectively leverage funding programs to accelerate and close deals that result in new customer adds and/or renewals. Maximize up-sell and cross-sell deals collaborating with the virtual sales and partner team (based on availability) to present customers the Microsoft 'cloud' value proposition, for competitive advantage and new solutions, which aligns to the customer's business objectives and IT initiatives.
Identify sell with growth opportunity. Scale with partners that deliver innovative solutions thereby driving new value in market. Emphasize and lead One Microsoft approach to customer engagement, including sell to, sell with and sell through opportunities.
Lead territory and account planning process that aligns partner and Microsoft resources to maximize revenue, customer satisfaction, and grow share.
Develop a working knowledge of Microsoft's digital transformation, establish peer to peer and mentoring, and leverage all training resources.
Qualifications
Microsoft is an equal opportunity employer. All qualified applicants will receive consideration for employment without regard to age, ancestry, color, family or medical care leave, gender identity or expression, genetic information, marital status, medical condition, national origin, physical or mental disability, political affiliation, protected veteran status, race, religion, sex (including pregnancy), sexual orientation, or any other characteristic protected by applicable laws, regulations and ordinances.