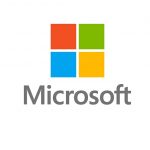 Digital Cloud Acquisition
In this role, you will be closing net-new business as well as fostering a positive and collaborative experience with Customers to learn about, engage with, and implement Microsoft products. You will hold business conversations with these customers to understand their needs and identify opportunities that meet the minimum qualification criteria for sales. You will be equipped with best-in-class tools that enable highly efficient and accelerated sales activities. By applying best-in-class sales skills, you will identify new Customers and grow business relationships with companies across all industries and verticals.
Responsibilities
Engage with customers across industries, company sizes and types to determine their needs and identify opportunities to fulfil their needs with Microsoft's leading cloud technologies
Effectively turn prospects and qualified leads into opportunities and revenue pipeline by filtering them through different criteria, e.g. BANT (budget, authority, need and timeline)
Effectively leverage funding programs to accelerate and close deals that result in new customer adds and/or renewals. Maximize up-sell and cross-sell deals collaborating with the solution specialist teams and partner team to present customers the Microsoft 'cloud' value proposition, for competitive advantage and new solutions, which aligns to the customer's business objectives and IT initiatives
Maintain a healthy balanced and predictable pipeline: Continually assess the pipeline for any deal that will not produce the high yield result anticipated. Set up and manage a regular rhythm for pipeline reviews with key members of the sales team. Prepare and deliver accurate forecast and pipeline reports. Develop Strategic Opportunity Sales Plans for 'must-win' deals.
Contribute to the development of Microsoft's World Class Sales Organization: Be committed to learning the customer's business and your professional growth. Develop a working knowledge of Microsoft's transformation and leverage all training resources
Uncover, engage and close large cloud opportunities in unmanaged SMB segment sales territory for Azure (r Biz Apps, or Dynamics** manager please amend, while articulating the Microsoft Value Proposition for our entire cloud strategy.
Work in a fast-paced, collaborative and dynamic teaming environment with Technical Solution Professionals, Customer Success, Partners and Sales Excellence to effectively manage opportunities and pipeline through the sales cycle
Qualifications
Professional level of Russian and English required. Polish language is a bonus.
Bachelor's Degree or equivalent work experience required
Fluent Russian at a professional level is essential
Ability to learn solution selling techniques and selling cloud-based solutions
Ability to learn how to build strong, collaborative customer relationships with line-of-business and technical roles
Ability to learn how to navigate a customer through sales negotiations and/or technical/solutions presentations via the telephone or using our state of art Teams technology.
Ability to learn how to qualify sales opportunities and position partners in the overall sales process.
Ability to learn how to drive and lead sales processes across account planning, opportunity planning, deal negotiation, customer decision frameworks, evaluation plans and engaging in sophisticated business case discussions.
Ability to learn how to close deals
Ability to learn how assess strategic customer objectives, digital transformation opportunity discovery, key improvement scenarios, and an ability to measure and present incremental and new economic value.
Ability to learn how to collaborate with partners, internal teams and virtual teams
Ability to learn how to forecast business and maintaining CRM pipeline hygiene.
Passion and commitment to customer success.
Microsoft is an equal opportunity employer. All qualified applicants will receive consideration for employment without regard to age, ancestry, color, family or medical care leave, gender identity or expression, genetic information, marital status, medical condition, national origin, physical or mental disability, political affiliation, protected veteran status, race, religion, sex (including pregnancy), sexual orientation, or any other characteristic protected by applicable laws, regulations and ordinances.