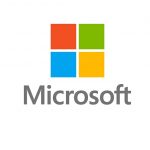 Digital Solution Area Specialists – Russian
Microsoft is on a mission to empower every person and every organization on the planet to achieve more. Our culture is centered on embracing a growth mindset, a theme of inspiring excellence, and encouraging teams and leaders to bring their best each day. In doing so, we create life-changing innovations that impact billions of lives around the world. You can help us to achieve our mission.
The Small, Medium, and Corporate team helps businesses achieve their digital transformation goals by matching customer challenges with Microsoft solutions. Located in either a Digital Sales center, or a local subsidiary, you will help our managed customers across industries, company sizes and territories to identify their needs and opportunities. One of the fastest growing customer segments in the technology industry, you will help customers get to the cloud across Microsoft solution areas like Modern Workplace, Business Applications, Applications, Infrastructure, and Data and AI.
As an Azure Infrastructure Specialist, you are a business leader with technical expertise working with our most important managed customers. You will lead a virtual team of sales, technical, and services resources to help customers realize digital transformation through cloud computing achieve/exceed quarterly Azure consumption targets for related workloads in your assigned accounts.
You'll possess both a high EQ with executive presence, able to engage with senior decision makers to uncover digital transformation initiatives, and a passion to learning how Azure cloud services can deliver digital transformation.
You will develop and maintain an Azure expertise, able to identify projects, build a compelling business case, and drive the consumption project to production.
You will build and maintain relationships with customers, influence long-term strategic direction and act as a trusted advisor driving engagement at the CXO level with technology decision makers.
You will help customers evaluate their cloud strategy, determine approaches to application and data migration and modernization, and recommend solutions that meet their requirements.
Responsibilities
Sales Execution
Engages in conversations with customers to introduce how other workloads could enable digital transformation areas that is aligned with the customer's industry. Has a fundamental understanding of customers' business to initiate conversations with customers on digital transformation in a single solution area, in collaboration with partners and services. Shares learning on digital transformation through seminars, workshops, Webinars, and direct engagement.
Collaborates with team members to discover new opportunities. Drives incremental revenue growth through personal campaigns (e.g., portfolio analysis) or internal sources (e.g., marketing, account teams). Collaborates with account teams, partners, or services to track, qualify, and expand new opportunities. Collaborates with other teams (e.g., account teams) and services to build pipeline. Interfaces with customers and builds relationships via social selling. Applies Microsoft's sales process (MSP) to determine the quality of the opportunity and whether to proceed.
Identifies opportunities to drive consumption and grow business with existing customers by initiating conversations, providing demos or quotes, and collaborating with partners or internal teams (e.g., Technical Sales Professionals, global black belts [GBBs]); or licensing transactions and project engagements, ensures rapid and robust deployment plan at point of sale that is validated by services and partners. Identifies, articulates, and facilitates the removal of blockers to consumption by partnering with internal and external stakeholders.
Identifies customer business needs and technical readiness. Collaborates with internal teams, partners, and services to propose prioritized solutions that align with customers' needs. Leverages the value propositions to communicate business impact of proposed solutions.
Develops an understanding of external stakeholders' mapping, including who the decision makers and influencers are. Participates with account teams (e.g., Account Executives) in communication with business or subject matter decision makers at the customer's/partner's business.
Implements strategies to help accelerate the closing of deals in collaboration with other team members. Implements close plans (e.g., how to map timeline, engage the customer, get customer buy in and commitment) to de-risk and drive predictable deal closure.
Scaling and Collaboration
Collaborates with One Commercial Partner (OCP) and with a network of partners to cross-sell, up-sell, and co-sell products, solutions and services. Identifies new partners by researching and discussing with partners on customer scenarios. Develops joint proposals and consumption plans with partners. Implements partner strategies to scale the business.
Applies the orchestration model to support deal closure by identifying and aligning internal stakeholders and leveraging relationships with partners.
Technical Expertise
Researches competitor products, solutions, and/or services and collaborates with the "compete" global black belts (GBBs) to implement strategies to position Microsoft against competitors in customer communication.
Sales Excellence
Collaborates with partners and resources and leverages customer insights or industry knowledge. Contributes to exploring business and emerging opportunities to optimize the portfolio and support customer innovation.
Reviews feedback report and coaches others on ensuring customer/partner satisfaction and decreasing dissatisfaction by establishing recovery action plans to improve clients' overall experience. Manages and/or orchestrates sales and delivery success through the account team and pursuit team. Collaborates with partners and resources and learns about customer business. Supports senior team members to explore business and emerging opportunities.
Participates in rhythm-of-business (ROB) meetings to review and plan for accounts in the assigned territory.
Collaborates with extended sales team, partners, and marketing to conduct business analysis (e.g., whitespace analysis, identify industry trends) to pursue high-potential customers and develop a target list of potential business.
Manages the end-to-end business of the assigned territory. Conducts forecasting for accounts and develops a portfolio and territory plan to drive intentional selling aligned with strategic priorities.
Other
Embody our culture and values
Qualifications
Professional
Experience with selling cloud services or application development services to medium and large enterprise customers with a focus on cloud application development required
Account Management. Effective territory/account management: planning, opportunity qualification and creation, stakeholder and executive communication, needs analysis, services/partner engagement, opportunity management and pipeline management required
Executive Presence. Experience and expertise selling to LOB decision makers, technical decision makers & enterprise solution architects by aligning & reinforcing the value of the solution to the customer's overall business pain and/or strategic opportunities and decision criteria preferred
Problem Solver. Ability to solve customer problems through cloud technologies, specifically solutions related to cloud native apps – containers & serverless, microservices, migration to cloud required
Collaborative. Orchestrate and influence virtual teams to pursue sales opportunities and lead v-teams through influence required
Language: Fluent in Russian and English