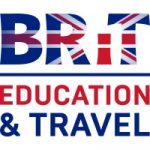 Education Consultant
We are currently recruiting for a position of fluent English and Russian speaking education consultant. The company is based in Central London and is well-established in consulting on UK education opportunities for Russian speaking clients looking to educate their children. Part of the job will be assisting Head of Education with day-to-day activities, tending to existing clients and administrative work.
ESSENTIAL FUNCTIONS:
Maintain relationships with current clients and agents of the company.
Consult on educational opportunities depending on a client's objectives and possibilities.
Develop and maintain cooperation with UK educational institutions and other partners.
Handle all logistic matters such as pre-travel information, transfers, transport, accommodation, etc. Discuss routes, time schedules, rates, and types of accommodations to determine preferences and makes reservations. Verify arrival and departure times. Keep clients updated with all arrangements.
Exercise guardianship activities for the company's clients when necessary.
Maintain all the paperwork and finances of clients in an accurate manner.
Manage workload and deliver quality work within specified deadlines.
Deal with possible problems and complaints.
Be keen on self-development and learning around the subject in spare time in order to implement acquired knowledge and become more efficient.
MINIMUM REQUIREMENTS:
Education: Bachelor's degree and higher
Experience: minimum 2 years of work experience, preferably in travel related or sales industries
Initial paperwork: CV and references
Skills/Competencies:
fluency in Russian and English, both spoken and written (a MUST)
ability to translate various texts to either language OR being eager to master this skill in spare time
strong computing skills – Outlook, Word, Excel, (experience in website and social media management would be an advantage)
excellent communication and interpersonal skills
essential office work experience, good memory, strong organisational skills, attention to detail
desire to work independently, manage multiple projects simultaneously and meet deadlines
ability to be a team player, thrive under pressure and love being busy
aspire to self-development and progressing as a professional
presentable appearance is a must
flexibility around working hours
must be proactive and success-motivated
Job Type: Full-time
Education:
Diploma of Higher Education (Required)
Language:
Reference ID: October 2021
Expected start date: 18/10/2021
Job Types: Full-time, Contract, Permanent
Salary: £20,000.00-£30,000.00 per year
Additional pay:
Performance bonus
Yearly bonus
Benefits:
Schedule:
8 hour shift
Day shift
Monday to Friday
Weekends
Education:
Language:
Work remotely: