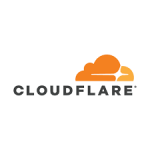 Enterprise Account Executive
At Cloudflare, we have our eyes set on an ambitious goal: to help build a better Internet. Today the company runs one of the world's largest networks that powers approximately 25 million Internet properties, for customers ranging from individual bloggers to SMBs to Fortune 500 companies. Cloudflare protects and accelerates any Internet application online without adding hardware, installing software, or changing a line of code. Internet properties powered by Cloudflare all have web traffic routed through its intelligent global network, which gets smarter with every request. As a result, they see significant improvement in performance and a decrease in spam and other attacks. Cloudflare was named to Entrepreneur Magazine's Top Company Cultures list and ranked among the World's Most Innovative Companies by Fast Company.
We realize people do not fit into neat boxes. We are looking for curious and empathetic individuals who are committed to developing themselves and learning new skills, and we are ready to help you do that. We cannot complete our mission without building a diverse and inclusive team. We hire the best people based on an evaluation of their potential and support them throughout their time at Cloudflare. Come join us!
About the Department
Account Executives, Business Development Representatives, Solution Engineers, and Customer Success – all working together to help our customers adopt Cloudflare and build great Internet-enabled experiences. The sales team at Cloudflare helps customers take on real, technical problems while building the revenue streams that help the company provide free service to millions in our community.
About the Role
Based in London, you will drive sales into gaming & igaming accounts headquartered in Russia and CIS/Russian speaking markets. You will employ both a 'hunter' and a 'farmer' mindset i.e. proactively penetrate target gaming/igaming prospect accounts, whilst leveraging relationships with existing customers and working cross-functionally with customer success to identify and execute on upsell opportunities within these accounts. You will build strong relationships internally (finance, compliance, legal, product, marketing, partners, etc.) and champion the ever-adapting requirements of customers in this segment to all internal stakeholders involved – so as to help deliver a best-of-breed solution to gaming & igaming customers in your target regions.
Additional responsibilities will include
Carry & exceed individual quarterly quotas
Leads contract negotiations
Build a robust sales pipeline
Develop long-term strategic relationships with key accounts
< 50% travel
Examples of desirable skills, knowledge and experience
Bachelor's degree required
Closing experience and track-record of exceeding quota
Deep understanding of the sales process as it relates to Enterprise, Mid-Market, & SMB companies
Fluent in Russian
Relevant direct experience, track record, and relationships within gaming & igaming accounts in Russia and Russian speaking markets
10-15+ years of direct B2B selling experience, 5-10+ years selling to gaming & igaming customers in EMEA
Exemplary communication skills, both written and verbal, with confidence to develop and present ideas to varying levels of audiences
Experience directly managing a pipeline of complex, large deals
Direct experience selling network security and/or CDN solutions and services preferred
Basic understanding of computer networking and "how the internet works"
Aptitude for learning technical concepts/terms (Technical background in engineering, computer science, or MIS a plus)
Strong interpersonal communication (verbal and written) and organisational skills.
Self-motivated; entrepreneurial spirit
Comfortable working in a fast paced dynamic environment
What Makes Cloudflare Special?
We're not just a highly ambitious, large-scale technology company. We're a highly ambitious, large-scale technology company with a soul. Fundamental to our mission to help build a better Internet is protecting the free and open Internet.
Project Galileo: We equip politically and artistically important organizations and journalists with powerful tools to defend themselves against attacks that would otherwise censor their work, technology already used by Cloudflare's enterprise customers-at no cost.