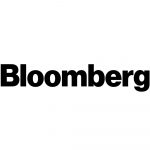 Enterprise Products – E-trading Onboarding & Client Services
Bloomberg's Global Execution Business is expanding and we therefore have exciting opportunities within the ET Onboarding & Client Services team.
What's the role?
You will be primarily responsible to onboard clients to our e-trading regulated venues (BMTF, BTFE, BSEF, BTBS, BTBU), liaising with clients directly as well as with contracts, sales, compliance, legal, and risk divisions within Bloomberg. This is an excellent practical step into the world of electronic trading.
This a key role dealing with documentation requirements and user permissions. It will involve engaging clients on a regular basis, generating requisite documents, answering client queries, verifying client information and following up regarding contracts in order to help complete the full onboarding cycle. You will take responsibility for the efficient and effective operation of the final leg of the regulated venue participant onboarding process. You will also be assisting with the maintenance of the enablement records during operational processes and providing solutions based on your understanding of system requirements. Aside from the client onboarding matters, you will also be involved with assisting the remediation of existing client regulatory reporting issues, database migrations related to firm mergers, and assisting with day to day additional paperwork requirements for clients that may arise from changes surrounding regulatory changes or client trading enablement changes.
You'll need to have:
Excellent communication & customer service skills to deal with internal and external people
Heightened awareness towards communication surrounding matters which have compliance, legal, and business sensitivity
Ability to troubleshoot issues that range from system to compliance issues, and identify and liaise with the relevant teams to resolve the matter
Bachelor's degree
Self-starter with ability to work to deadlines, and to cope under pressure from clients when issues get escalated
Fluency in English.  Additional language(s) such as French, German, Spanish, Russian are welcome
Understanding of the financial markets basics, and interest in learning about the e-trading platforms offered by Bloomberg
Attention to detail and understanding and adherence to procedures – which are often established with Compliance team sign-off