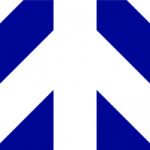 Freelance Producer
We are looking for a Russian-speaking producer to join us on a freelance basis. The producer will be the primary content producer for a social media video channel focused on human interest stories from around the Russian-speaking world, as well as working on various client projects, focused regionally or around the world. You will be expected to commission, script and edit produce short social videos in a range of formats, from mini-documentaries to social experiments, as well as working with YouTubers and Instagrammers to help them produce content for our campaigns. You will also community manage the channel, responding to messages, writing posts, creating Instagram stories and social graphics, and scheduling content.
With a first-hand understanding and interest in digital content, you will be resourceful, curious and brimming with ideas. You'll lead the production of several videos every week, so you will need to be organised, efficient, positive, and with a can-do attitude to reaching deadlines.
You will be involved in every aspect of content creation, consistently bringing to the table fresh ideas that are drawn from topical issues, news items and current affairs, and thinking about new angles to tackle resonating topics.
Compile scripts and treatments across a fast-moving slate of short films and social media videos, ensuring they deliver on the objectives of the project.
Identify the most important angle of a story for our audiences.
Plan and organise ahead, enabling the most efficient and appropriate running of the projects you're working on
Develop network of filmmakers in Eastern Europe, building strong and productive relationships and driving continual improvement in their filmmaking skills
Own video production process from start to finish – finding and commissioning stories, negotiating fees, writing or overseeing scripts, completing paper edits and edit producing
Casting contributors and keeping them onboard
Managing crews prior to location shoots
Playing key role in production of videos for client-funded projects – research and ideation, pitching to clients, production and working to client feedback
Lead discussions around best practices and continually innovate to identify new opportunities for growth utilising various digital campaign strategies
Monitor social media activity, identifying successes to maximise shareability and engagement.
Ensure treatments, scripts and all written and presentational work is off the highest standard and delivers against the goals and objectives of the campaign.
Requirements
Fluent Russian speaker with a broad awareness of cultural and media landscape across post-Soviet countries and an awareness of the different sensitivities of making content for all these markets
First-class editorial, script writing, staff management and executive producing skills will ensure that your content is creative, editorially robust and fits he brief.
A passion for social media and digital content, including graphics, Stories, and video formats
An ability to interpret research and insight about our target audiences and offer ideas accordingly for our projects.
An organised, efficient and positive approach with a can-do attitude to reaching deadlines.
Excellent project management skills – you will love a good schedule and to-do list
Strong interpersonal, communication and people skills. Able to communicate effectively with agency teams and the client.
A keen interest in global, social affairs along with understanding of the youth audience, and a passion for digital video as a new content format.