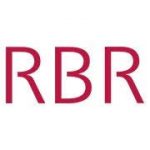 Freelance Research Assistant
RBR (www.rbrlondon.com) is a strategic research and consulting firm, providing market intelligence, analysis and advice to leading organisations in the banking and retail automation, cards and payments sectors around the world.
We are looking for research assistants, for secondary research for six to eight weeks from the end of September. Fluency in English is essential, the ability to speak French, German, Hebrew, Japanese, Korean, Portuguese, Russian or Spanish is useful.
Contract length: 6-8 weeks
Expected start date: 27/09/2021
Job Types: Full-time, Part-time, Temporary
Salary: £500.00-£750.00 per week
Work remotely: