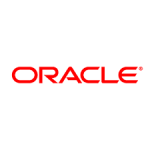 GBU Business Development Consultant – International Markets, Ireland
Applicants are required to read, write, and speak the following languages: English
Preferred Qualifications
EMEA Business Development Consultant – International Markets @ Oracle – based in Dublin
At Oracle, we are changing the world by leading a digital transformation! We help our 400,000+ customers in more than 145 countries to go beyond developing digital potential to using it to achieve, grow and compete; to think, act and be Business Digital.
We do it by delivering innovative services that let them do more, know more and spend less.
We integrate every layer of the technology stack to speed time to value, maximize performance and minimise cost.
And, we commit to meeting the needs of our customers and ensuring their success through their journey.
You want to change the world too, don't you?
Responsibilities:
Generating demand from outbound and prospecting and sales initiatives, sales programs campaigns & partner campaigns.
Analysing customer needs against current business obstacles, identifying new projects and scoping potential Oracle solutions.
Using a variety of tools including social media, internet, web based tools & outbound calling.
Engage at multiple levels of the client organisation and proactively endorse Oracle's solution relevant to their business challenges.
Creating a business pipeline and meet an agreed quota of business opportunities. Opportunity creation should consistently meet or exceed target.
Achieving a high level of collaboration with in-country Sales and Marketing teams by developing and delivering against a joint strategy with the Sales team and partners.
Required Skills/Experience:
The Business Development Consultant – will be an integral member of the Oracle Sales Group and the ideal candidate will have:
Proven track record in identifying business and generating new business leads via the Internet, Telephone or Social media.
Experience of prospecting, needs analysis and negotiation in the Business-to-Business sector.
Proven track record of achieving and overachieving against defined goals /objectives or targets.
A strong interest in technology, passion for sales and strong communication skills.
Strong business acumen and organizational process knowledge.
A strong desire to progress in a sales career.
A top degree in Business or IT related disciplines from a reputable university.
Excellent English and Russian/French is required.
High level of energy, drive, enthusiasm, commitment, self-belief and achievement-orientation.
Self- motivated to continually expand personal and professional knowledge.
The ability to work with a dynamic and multinational team in addition to the ability to work alone at times.
An eagerness to work in a high pressured, fast moving and challenging environment.
Sounds like you? We want to hear from you!
What's in it for you?
When you grow, we grow!
At Oracle, our success starts with people who make it happen – our employees. Therefore, Oracle is committed to providing you with the rewarding career development you're seeking, but also with unmatched benefits that help you get the most out of your career and your life.
What makes #OracleTalent?
A network of Talented and motivated colleagues striving to excellence
A stimulating environment where you create your own career path
Professional development, training, and tools that enable you to grow
Flexibility to balance your life and your career, and enjoy both to the fullest