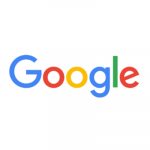 gCare Video Specialist (Russian)
Minimum qualifications:
Bachelor's degree or equivalent practical experience.
Experience in digital marketing, supporting clients directly.
Experience working with video marketing, branding, and/or performance driven campaigns.
Ability to speak and write in English and Russian fluently.
Preferred qualifications:
Experience with media agencies, digital media solutions, and/or service delivery management.
Effective project management skills with the ability to oversee multiple, simultaneous solutions, supported by internal teams.
Proactive self-starter, capable of separately creating additional business development opportunities.
Excellent written and verbal communication skills with a clear ability to absorb complex concepts, and communicate them to a non-expert audience.
Outstanding problem-solving and analytical skills, combined with impeccable business judgment.
About the job
gCare Video Specialists are a team of trusted experts that help clients design and execute their YouTube video campaign strategies by leveraging solutions from Google. With a deep understanding of the product and the industry, they interact with clients and agencies on a daily basis and use their video expertise to support teams and clients across the full campaign cycle. As a Video Specialist, you will work with stakeholders to align on market specific business objectives, customer goals, and business opportunities.
Google creates products and services that make the world a better place, and gTech's role is to help bring them to life. Our teams of trusted advisors support customers globally. Our solutions are rooted in our technical skill, product expertise, and a thorough understanding of our customers' complex needs. Whether the answer is a bespoke solution to solve a unique problem, or a new tool that can scale across Google, everything we do aims to ensure our customers benefit from the full potential of Google products.
To learn more about gTech, check out our video.
Responsibilities
Work extensively with Sales teams to provide insight-driven YouTube solutions across media and creative.
Partner with Sales teams to align on business rationale, advertiser needs, and business opportunity for the wider market.
Leverage video expertise in order to translate YouTube presentations and campaign briefings into effective video campaigns, creating custom offerings as required. Drive results for customers and identify/engage on upsell opportunities.
Provide specialist support to clients who are looking to innovate with YouTube features, beta campaigns, and experiments.
Partner with central teams to stay informed on important video updates and strategies.