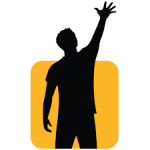 Global Sales Training Specialist
We are looking for a highly skilled, experienced Sales Training and Development Specialist. You will join our sales excellence team to lead our sales enablement and internal communication within the global sales organization. As part of this role you will be analysing training needs, building appropriate learning solutions, selecting delivery methods, and working collaboratively to deliver and implement training.
Roles & Responsibilities:
Analyse content, audiences and learner environment to identify appropriate instructional strategies for assigned courses, curriculum, and projects
Work with the team to design classroom, virtual and e-learning training materials
Develop course curriculum to a wider ranging, diverse teams
Monitor, test, and measure for trainee comprehension and satisfaction
Work cross-departmentally to act as the point of contact with our enablement systems to deliver activities and resources
Maintain and enhance existing training materials, plans, and manuals
Improve training effectiveness to reflect new techniques and knowledge
Contribute knowledge of training fundamentals to maximize effectiveness by researching training methodologies and learning tools
Prepares and implements training budget; maintains records and reports of expenses
About us:
Gett is on a mission to organize all the best mobility providers in one platform, optimizing the entire experience for our B2B customers. It's a 1.4 trillion market involving Drivers, Riders Suppliers and Businesses and a secured product platform and marketplace is crucial for successful operation.
We are a leading corporate solution for ground transportation services in the UK, Israel, and Russia. Founded in 2010 as a ride-hailing company, Gett has always been very strong in the corporate segment. Shortly after launching the app in 2010, Gett signed its first corporate customer. Since then, over 15,000 other corporations have joined the Gett service.
Here's what you Gett:
Competitive pay
Taxi Credit (obviously!)
25 days holiday a year PLUS our "GettFlexi programme giving one non-working Friday every month, plus a non-working day for your birthday".
Stock Options
£400 Home Working Environment Allowance
Pension Scheme
Private Medical Cover
Health related cashplan
Life Insurance
Employment Assistance Programme
Discounted Gym membership
If there is anything we can do to accommodate your needs throughout our hiring process, just let us know. Only if disability prevents you from applying online, you can send your CV and Covering Letter to: recruitment.uk@gett.com
Requirements
Successful experience as a training development specialist
Excellent verbal and written communication skills
Excellent presentation skills
Global experience
Adept with a variety of multimedia, LMS and methods
Additional elements that would make your application standout;
Russian speaker
B2B sales experience
To apply for this job please visit gett.com.