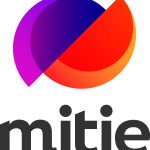 GTIM Analyst
Mitie was founded in 1987, Mitie is the UK's leading facilities management and professional services company, looking after a large, diverse, blue-chip customer base, from banks and retailers, to hospitals, schools and government offices. Mitie has over 49,000 people, 100+ office locations, and thousands of customers across the country, there's no limit to what you can achieve if you work for us.
Our purpose: our expertise, care, technology and insight create amazing work environments, helping our customers be exceptional every day.
Our promise to our people: a place to work where you can thrive and be your best every day.
Our promise to our customers: a trusted partner creating exceptional environments for your customers and people, adding value every day.
Our culture – our core values and how we behave:
1. We are one Mitie: we work as one to deliver a seamless, unrivalled service. We are all in it together, if we can help a customer or colleague in any way, we will. We are one Mitie.
2. We are built on integrity and trust: integrity and trust are at the heart of all we do. We are the face of company. We treat others as we would like to be treated. We are proud to work for Mitie.
3. We go the extra mile: whether it's keeping things running smoothly in a safe environment, looking for new ways to do things better or fixing problems, going the extra mile for our colleagues and customers and keeping our promises is in our DNA.
4. Our diversity makes us stronger: we are very proud of our rich and diverse culture and backgrounds. Our diversity creates ideas and insights. Everyone at Mitie has a voice and is treated as an equal.
5. Our customers' business, is our business: we are a partner, trusted for our expertise and for putting our customers at the heart of everything we do.
Behaviours:
Knowledge of relevant procedures
Level of customer Service
Team Player
Health and safety awareness and knowledge
Communication
Job Description
Global Tactical Intelligence & Monitoring (GTIM) Team
Analyst
The GTIM analyst will be responsible for supporting the GSOC EMEA, wider GS and XFN partners with an Open Source Research (OSR) tactical intelligence capability. The analyst will be expected to monitor real-time events in the region, triaging and escalating situations of potential concern to the client's People, Assets and Reputation, and draft well-written, operationally-focused products with minimal supervision. The analyst will be committed to providing timely, accurate, and relevant situational awareness and tactical intelligence reports to senior management – augmenting and informing their decision-making processes.
Responsibilities include but are not limited to:
Serves as subject matter expert for countries in European, Middle-Eastern and African (EMEA) regions
Conducts Open Source Research to identify threats to Facebook's People, Assets and Reputation, maintaining awareness of regional political, economic, and security developments
Monitors sources in local languages for events, concerns, or indicators of concerns that may have personal safety or business continuity ramifications
Support and coordinate employees travelling in High Risk locations in support of the Travel Support Coordinators.
Collates and produces concise, accurate, error-free texts.
Other duties and responsibilities as assigned by the GTIM Regional Lead, programme leads and Regional GSOC Management team.
Qualifications
Education Requirements
Bachelor's degree in a related discipline (preferably Political Science, International Relations, International Security or cultural/social/regional studies) OR equivalent verifiable and demonstrable experience.
Postgraduate study in a related discipline is desirable but not essential.
Proficiency in English (speaking, listening, reading and writing).
Equivalent Verifiable and Demonstrable Experience
Sustained exposure and familiarity with classical intelligence processes and methodologies preferred.
Open Source Intelligence and research experience essential.
Work and/or study experience across the region desirable.
Skills
Strong analytical skills with fast paced critical-thinking ability
Excellent attention to detail
Exemplary written and oral communication
Confidence is dealing directly with senior management
Team player with a pro-active approach to independent workflows
Able to receive direct feedback and respond effectively
Excellent interpersonal and soft skills
Time management and organizational skills, with ability to prioritize time-sensitive issues
Highly proficient in using IT
Knowledge and experience of working with the intelligence cycle
Language skills highly desirable but not essential
Notably: French, Spanish, German, Russian and Arabic
Ethiopian (Amharic)