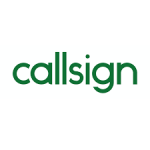 Head of Data Engineering
Russian hacker, Vladimir Leonidovitch Levin, attempted the biggest bank heist the world had ever seen via dial-up internet in 1994, Zia Hayat, Callsign CEO and founder, was hooked – armchair fraud became a real possibility. From this moment, Zia knew he wanted to play a part in stopping the bad guys and securing the internet for all. Founded In 2012, Callsign's mission has been to make Digital Identity simple and secure for everyone and everything. In that time, we've grown to over 200 employees, opened offices in Singapore and Abu Dhabi, been recognised as a WEF Global Innovator and our technology is being used by many of the world's leading financial institutions to keep millions of consumers safe.
But we aren't stopping here. The identity revolution has only just begun, and we are looking to hire the brightest and inquisitive minds to help us make every web, mobile and physical Interaction seamless and secure. If this sounds like you, lets chat.
As Head of Data Engineering you will be leading Tech Team Leads and Principal Engineers with the responsibilities below:
Your mission will be to lead and define the direction for ML Engineering, Data Engineering and Data Science teams working with Product Managers and Technical Leads to realize the full potential of data, applied A.I. and M.L. within our products.
Deliver business intelligence, insight and analytics whilst ensuring the organisation matures in terms of it's data usage.
Ownership of the data strategy and operating model
Ownership of the data architecture and roadmap
Leading the delivery and development of new data platforms
Ensuring the operation of the existing data platform within SLAs
Manage a group of engineers and Technical Leads. You'll provide them with world-class management support and supercharge their personal development.
Be accountable for the technical strategy for your area. You'll work on this with engineers and Technical Leads in your team and from other areas of the business.
Partner with other senior leaders. You'll work with Heads of Departments, VPs and executives from other disciplines to ensure we're achieving our goals in your area and as a company.
Monitor engineering execution and delivery across all their teams, identify risks and solutions, and drive improvements with engineers and managers
Build performant teams. Set metrics and identifies quality trends.
Promotes architectural thinking and good engineering practices at scale
Makes improvements that affect important non-functional requirements that have an effect on the entire web-platform
Serves as a technical authority in the wider engineering community
Be responsible for conducting one-to-ones, performance reviews, hiring, training, and setting tasks for team
Work as part of the company leadership team setting policies, goals, and budgets.
Research new technologies to staty abreast of industry trends and standards
Requirements
Must Haves:
Experience building and leading a data science and data engineering team(s) within a growing organization.
Strong with data engineering and data collection platform technologies including java, event driven messaging and client-side data collection and processing.
You have experience with agile practices.
You have a good understanding of the SDLC cycle and all that it entails.
You have a track record of supporting and developing people – both managers and senior individual contributors (e.g. tech leads, principal engineers, architects).
You're great at building strong, effective relationships with people from different disciplines.
You lead through influence and build autonomous organisations that repeatedly deliver results.
Your Approach
This is an incredibly challenging area requiring candidates with strong communication and big picture thinking so that problems are identified and tackled with logical approaches from design to execution.
Excellent communication skills with the ability to present complex technical information in a clear and concise manner to a variety of audiences, both technical and non-technical;
Comfortable working in a fast-paced, multi-tasking, dynamic environment;
You strive for technical excellence, collaboration and continuous improvement
You are a strong hands-on engineer who leads by example
Outstanding communication skills
Previous experience leading a team of at least 4 engineers.
Must Haves:
Experience building and leading a data science and data engineering team(s) within a growing organization.
Strong with data engineering and data collection platform technologies including java, event driven messaging and client-side data collection and processing.
You have experience with agile practices.
You have a good understanding of the SDLC cycle and all that it entails.
You have a track record of supporting and developing people – both managers and senior individual contributors (e.g. tech leads, principal engineers, architects).
You're great at building strong, effective relationships with people from different disciplines.
You lead through influence and build autonomous organisations that repeatedly deliver results.
You have a track record of attracting, hiring and retaining top engineering talent.
Deep understanding and experience of AI tools and techniques including predictive and statistical modelling, machine learning, intelligent automation (preferable).
Working knowledge and experience of data science/AI practices and processes including building industry relevant data sets, machine learning, predictive analysis, exploratory data analysis, text mining, image recognition, IOT related analytics etc.
Bachelors, Masters or PhD in Mathematics or Computer Science or a 5+ year history of working in relevant fields.
You have experience in a regulated environment, or the finance industry.
Strong experience with real-time, low-latency, high-throughput, distributed and scalable systems
Experience working with microservices architecture.
Knowledge of Java, Spring Frameworks, Python, Javascript, C, Android or Objective C.
Familiarity with application security, cryptography, and security practices
Experience in working with Agile teams.
Applicants must have worked within Fraud and Security Domains and is familiar with threat and identity trends
Applicants should be familiar with overarching external market influence including data regulation (e.g. GDPR) and biometric certifications and standards (e.g. ISO, FIDO).
This is an incredibly challenging area requiring candidates with strong communication and big picture thinking so that problems are identified and tackled with logical approaches from design to execution.
Excellent communication skills with the ability to present complex technical information in a clear and concise manner to a variety of audiences, both technical and non-technical;
Comfortable working in a fast-paced, multi-tasking, dynamic environment;
You strive for technical excellence, collaboration and continuous improvement
You are a strong hands-on engineer who leads by example
Outstanding communication skills
Previous experience leading a team of at least 4 engineers.