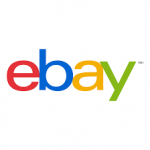 High Potential Merchant Support Teammate
Looking for a company where you can shape how the world buys, sells, and gives? Where you'll be supported in challenging convention, taking risks, and innovating? Where you'll be part of a work culture that's been genuinely committed to diversity and inclusion since its founding more than 20 years ago? Where you can just be yourself, do your best work, and have a meaningful impact? If so, we'd love to talk to you!
About the team:
We are passionate about connecting buyers and sellers around the world and creating opportunities through commerce and technology. Our responsibilities include all aspects of eBay's business in the EMEA region including eBay's operations in major European markets – UK, Germany, France, Italy, and Spain – as well as driving growth in emerging markets such as Turkey.
Job Description
High Potential Merchant Service Operations (MSO) is dedicated to partnering with our customers to remove barriers and create loyalty to the eBay marketplace through working to understand the needs of seller businesses, taking ownership, and driving seller profitability.
You will:
Develop strong relationships with our top sellers providing a one-stop shop, white glove service experience.
Working directly with eBay customers inbound and outbound via phone and email to resolve customer service questions and improved service opportunities.
Provide outbound campaigns to our customers with a view to supporting the use of eBay services and features most suited to the customer's business. Which will support growth and engagement.
Strong organisational skills are needed.
Being able to research resolutions for our members and provide proper follow up as needed.
Have great communication skills as you interact with our top sellers and peers to find resolutions to their challenges in a team environment.
Apply judgement when deviating from a standard routine, identify patterns from partial or conflicting information to identify the correct resolution, and act with empowerment when appropriate.
Use judgment in coaching our members regarding marketplace policies to ensure an optimal outcome.
Express a genuine interest in supporting the customer to develop their eBay business.
Troubleshoot, offer solutions and provide recommendations for any customer problems related to the eBay platform.
Accurately use our systems to get the right solutions and keep track of the customer details. Understand customer priorities and identify key improvement areas.
Anticipate the needs of our customers and their business'
Always act with the customer in mind, providing guidance at all times.
Be a customer advocate, waking up thinking about how you are going to satisfy our customer every single day
Deliver core metrics including, but not limited to Customer Satisfaction, Resolution Rate and Service Level.
You are:
Courteous and professional in your engagement with customers and peers.
A focused self-starter, target driven, motivated, can-do mind set.
Great at solving problems and flexible in your approach.
Experienced in dealing with passionate customers.
Super at managing your time and diligent in your approach to work.
Flexible, independent, and consistently demonstrate collaboration
Experienced with eBay and comfortable speaking to any customer request.
Personally, experienced with buying and selling on eBay.
Fluent in written and verbal English (2nd language Russian or Hebrew is seen as an advantage).
Experienced in high level customer service / Sales support or up-selling (5yrs plus is preferred)