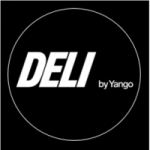 HR Administrator
Yango Deli is an e-grocery delivery service that uses a tested model of hyperlocal delivery in 10-15 minutes from dark stores, supported by our proprietary technologies and know-how. Currently, we are looking for Native (or near native) Russian HR Administrator who will be responsible for all the aspects of HR Administration such as employee contracts, absence control, leaves, holidays, new hire documentation etc. and who is familiar with HRMS.
Key responsibilities:
Form and maintain employee records;
Update databases internally, such as sick and maternity leave, etc.;
Prepare and amend where necessary HR documents, i.e. employment contracts and recruitment guides;
Review and renew company policies and legal compliance;
Communicate with external partners;
Report regularly on HR metrics;
Manage employee compensation;
Be the first point of contact for employees on any HR administration related queries;
Assist with payroll by providing the department with relevant employee information, i.e. holiday and sick days taken;
Assist with any other administrative tasks, including helping with travel arrangement.
Requirements:
Native (or near native) Russian language skills;
Understanding and knowledge of UK employment law;
Proven work experience as an HR Administrator ;
Thorough knowledge of UK labor law;
Experience in work with HR software;
Excellent organizational skills;
The ability to interpret statistical data and communicate it concisely;
Reliable IT and numeracy skills, especially if tasked with operating payroll;
Business acumen and management skills.