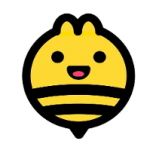 Influencer Marketing – Working Student
We're looking for a working student to join our marketing team and help us build strong influencer partnerships and cooperations.
Here's what you will do:
You research, assess and contact influencers for potential advertising partnerships and help us build strong relationships with our partners
You will identify new and exciting influencer talents to collaborate with, reach out, brief and support them to execute successful campaigns
You will work and cooperate directly with our influencers and will manage all promotions and campaigns
You support our marketing performance and growth team in the expansion of several markets
Together with our marketing team you will help us develop, implement and optimize our influencer marketing strategy and campaigns for online language learning
You will collaborate with different team members (marketing, design and copy writers) for special projects
You will be in charge of campaign launches, optimisation and reporting
About you
You have a genuine interest in social media (Instagram, TikTok and Youtube) and knowledge of trends in social media and influencer marketing
You have an empathetic attitude
You have strong time management and organizational skills
You're comfortable with calls via Zoom, Google Meet and Skype
You have worked with Excel or Google Sheets before
You're interested in languages
Another big plus: you have already gained experience in influencer marketing (as an intern, working student or similar position)
About Us
Although we are a small team, we have a big product. We are an experienced team with backgrounds at GitHub and other major tech companies with funding from top investors in Silicon Valley and Europe. Our team works extremely reasonable hours and we have a strong commitment to work-life balance.
We currently teach German, English, Spanish, and French using our cutting-edge learning platform, and we're constantly looking for ways to help learners at every stage of their journey: that's why we're exploring new ground, like virtual reality and live streaming. But beyond language learning, we're on a bigger mission to help make lots of jobs for people who only need one skill: how to speak their native language. We have an international team and an international product, and we're proud of it.
Curious about how the company operates? Here's a quick overview:
Berlin and beyond. Our largest office is in Berlin with around 42 people, but our team is encouraged to travel and work from home when needed. Because of the vast time zone spread, we focus on asynchronous communication when possible, via Slack and Notion.
Work/life balance matters. We work a full day then clock off, and please set up your Do Not Disturb. That Slack message can wait, can't it? We think so too.
Face time brings us together. Since we're split up over the world, we put a lot of value on our fortnightly in-video "Chattermeet" all-hands meetings. We share what's happening in the company, our product, our curriculum, and occasionally some tidbits about our lives, too.
We value diversity. Chatterbug is an inclusive company – we embrace difference and strive for equality. We are committed to building a team that represents a variety of backgrounds, identities and perspectives. We believe that diversity and representation is key to creating not only an exciting product, but also an amazing customer and employee experience. We are looking forward to receiving all applications regardless of gender, nationality, ethnic and social origin, religion, ideology, disability, age, sexual orientation and identity.
Learning first. We have regular social and professional catch-ups at our Berlin office to teach about our systems and we encourage our employees to network and be continual learners at professional events.
Pitch us. Ideas for our company and our product can come from all levels or layers of the organisation—you just need to write it up or propose it!
Benefits
A part-time, competitively paid student job with real responsibility and creative leeway
The chance to use and build on what you've learned in your studies to make a real impact on a growing start-up
We'll pay for you to learn a language – either with us or take a class, on us. You can also elect a friend or family member to learn with us for free, too
Regular fun events, team dinners and an annual company summit abroad (quarantine permitting)
A wonderful rooftop office in the heart of Berlin (with free fruit and amazing coffee!)
Want to apply?
Click the Apply for this Job button! If you have a resume, please feel free to upload it, but we're more interested in why you think Chatterbug might be a good fit for you and what you've done before. The cover letter is your chance to shine. We look forward to hearing from you!
You're based in Berlin
You're enrolled as a student at a German University and will be for at least another 2 semesters
You're fluent in English (other languages like Russian or Chinese are a big plus!)
You have excellent communication skills
You're comfortable working across departments, solving complex issues as a team
You are available 20 h/week and are flexible in your work schedule
You're fun to work with