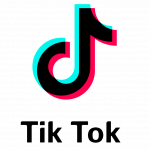 Intellectual Property and Identity Specialist Graduate – 2022 Start
TikTok is the leading destination for short-form mobile video. Our mission is to inspire creativity and bring joy. TikTok has global offices including Los Angeles, New York, London, Paris, Berlin, Dubai, Mumbai, Singapore, Jakarta, Seoul and Tokyo. We are now looking for talented individuals to join us in 2022 – people who want to inspire creativity and co-create the future with TikTok.
Regardless of the function, you choose to specialise in, our graduate roles will enable you to participate in meaningful and innovative projects. Your potential for growth at TikTok is limitless. Join us to enhance your skillset and develop your network in the tech industry.
Tiktok is looking for an Intellectual Property & Identity graduate to join our Trust and Safety Team. You will be responsible for enforcing Intellectual Property rights, documenting and finding gaps and trends to help the team shape policies and processes related to Intellectual Property Identity.
This role will support with:
Processing high volumes of IP removal requests efficiently and accurately
Collaborate cross-functionally with a variety of global stakeholders to participate in and/or lead projects to improve processes, procedures and tools that allow IP Ops to work more efficiently
Graduating in 2022 with an LLM in IP is ideal, but LLM (or LLB) in any field of law with a module in IP is also desirable
Basic understanding of IP law or desire to develop a basic understanding of IP law.
Hard worker who does not mind processing high volumes of IP complaints, including removal notices, on a daily basis.
Fast learner who is keen on learning new things every day.
An energetic personality with great team spirit.
Flexible and can adjust accordingly to meet the team's needs.
Strong attention to detail, highly self-driven and highly organized.
Must be comfortable with performing some level of repetitive tasks.
Must be comfortable working in a very fast-paced environment with little structure.
Fluent in English – good written and oral communication skills (required).
Fluent in an additional foreign language: Russian/Arabic – good written and oral communication skills (bonus).