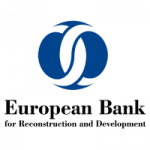 Intern
The Intern contributes to all phases of the project cycle, including project origination, structuring, execution, and implementation and monitoring.
The Intern will take responsibility for the tasks assigned to him/her by the operation leader or more senior members of the project team, or more senior bankers, which may include undertaking comprehensive due diligence, including financial, market, integrity and EBRD policy compliance, as well as effective post-signing implementation and monitoring.
The Intern carries out these tasks as part of a project team under the guidance of the operation leader or under the supervision/guidance of more senior bankers.
The position will focus on infrastructure projects in Eurasia.
Accountabilities & Responsibilities
Under the guidance of the operation leader or a more senior banker:
Structuring and Execution
Work as a project team member on transactions, contributing to all aspects of project structuring and execution, including comprehensive research and analysis of background materials, market information and financial performance data; analyse and evaluate potential risks related to the proposed project, including analysis of financial statements, preparing and updating financial models and financial projections;
Assist with the designing and processing of technical co-operation assistance, including preparation of terms of reference and internal approval documentation, to support the related investment project or the related policy dialogue initiative;
As may be requested, assist with communication with other internal units of the Bank, clients and other stakeholders, at the operational level, such as preparing draft correspondence, presentations, and following up on internal emails;
Ensure that all tasks assigned to the Intern are completed within the specified time frames to a high quality and in line with the policies, procedures and objectives of the Bank.
Portfolio Monitoring, Value Creation and Reporting
As requested by the operation leader or a Portfolio Manager, undertake assigned tasks relating to the implementation and monitoring of projects to which the Intern is assigned as part of the project team, including compliance with project agreements and Bank procedures related to disbursement, monitoring of progress of the project and financial performance of the client, assessing evolving risk factors and monitoring and assessing covenant compliance;
As requested by the operation leader or more senior member of the project team, prepare timely and comprehensive draft monitoring reports and include recommendations for corrective actions where required and ensure these corrective actions and recommendations are brought to the attention of more senior team members;
As may be requested by, and under the supervision of, a TC operation leader, assist with the effective implementation and monitoring of TC assignments including communication with TC client, monitoring of TC fund usage, preparation and filing of relevant TC progress and completion reports to support the TC operation leader to meet donor reporting requirements and operational objectives
Qualifications & Skills / Experience & Knowledge
Qualifications and Skills:
Bachelor's degree. Master's degree preferred or equivalent experience in the areas of expertise.
Professional qualification such as ACA, CFA, ACCA, or CIMA desirable.
Quantitative/numerical skills are critical with the ability to interpret financial information and to design and use financial models.
Credit analysis skills, with the ability to interpret accounts, understanding local and international accounting principles and practice of credit analysis.
Computer literacy, conversant with Microsoft Office and spread sheet packages including financial analysis and modelling modules.
Good understanding of relevant systems and processes.
Ability to work effectively as a team member and to deadlines and under time pressure.
Good written and oral communication skills in English.
Good command over Russian is preferred.
Good command over the local/country language of the countries in Eastern Europe, Caucasus and Central Asia is an advantage.
Experience & Knowledge:
Relevant financial industry experience from an investment or commercial bank, private equity firm, asset management firm, or auditing/financial consulting firm operating to international standards.
Exposure to infrastructure is desirable, to include inter alia understanding of the sector specifics, and regulation.
Experience in working in the region (Eastern Europe and Caucasus or Central Asia).