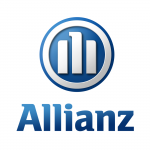 Internship at ESG Business Services, Risk Consulting
You will be part of the ESG Business Services team, the Center of Competence for Environmental, Social and Governance (ESG) issues for the Allianz Group Property & Casualty business, located within Allianz Risk Consulting. A core focus of the team is the provision of ESG risk assessments and mitigation solutions of new and existing business for Underwriting. Generally, the team's responsibilities include: acting as a referral desk for all ESG related business cases for the P/C business of Allianz Group, translating the Group's ESG strategy for AGCS and drive implementation, awareness raising and training on ESG internally as well as externally, give impetus to innovative sustainability advantaged products and services and the identification of and position on new emerging ESG issues for AGCS and Allianz Group.
We are looking for a motivated team member with a strong interest in ESG topics and motivation to support further development of this function in AGCS' Underwriting processes. You will be working 38 hours per week with a contract for a minimum 6 months.
Responsibilities
In this role you will…
Support the ESG referral desk in the administration, coordination and documentation of the incoming and outgoing workflow
Support the ESG referral desk in the review of insurance risks against the Allianz Group ESG Guidelines
Preparation
To be successful in the role:
You will have…
Support the team with research on selected ESG issues and drafting of issue and position papers
Screen and identify new and emerging ESG issues relevant for the AGCS' business
Preparation and coordination of presentations and project-related meetings
Ideally you will also have…
Legal requirement to be enrolled at an EU university for the whole period of employment
You are currently working towards a university degree (Master or PhD) in economics, business administration, engineering, social sciences or other related fields. Studies related to sustainable development, particularly in financial services, are an advantage
You have already gained practical experience ideally in the field of sustainability
Methodical /careful data and document management
Analytical skills with the ability to work independently
Strong communication skills and ability to take initiative
Fluent in English, written and spoken. German, Portuguese, Spanish, Chinese or Russian language proficiency is an advantage
Proficiency in Microsoft Office applications, Excel coding skills are an advantage
Ability to start in April 2022 or earlier, if agreed
In order to consider your application in detail, we require the CV, Cover Letter and Enrolment Certificate from you. Please be so kind to upload them when applying to the role
The benefits of joining AGCS
Hybrid working model, which recognizes the value in a balance between remote and office based working, giving you the flexibility to organize the way you work
An exciting and versatile job with an opportunity to work alongside skilled and specialised colleagues from all over the world
An environment where innovation and challenging the status quo is encouraged
Wellbeing policies/initiatives to support a positive work life balance
A competitive compensation and benefits package including generous bonus scheme
Continuous learning: A large portfolio of continuous learning opportunities to help you stay relevant in your current role, grow into future roles and meet the demands of the workplace
Diverse and inclusive culture: You will be accepted for who you are and empowered to use your voice to help others find theirs
Allianz Group is one of the most trusted insurance and asset management companies in the world. Caring for our employees, their ambitions, dreams and challenges, is what makes us a unique employer. Together we can build an environment where everyone feels empowered and has the confidence to explore, to grow and to shape a better future for our customers and the world around us.