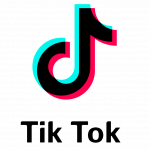 Investigations Team Lead
TikTok is the leading destination for short-form mobile video. Our mission is to inspire creativity and bring joy.
The Trust & Safety team at TikTok helps ensure that our global community is safe and empowered to create and enjoy content across all of our applications.
As an Investigations Team Lead on our Trust & Safety team you will manage a part of a group that provides operations support and analysis of platform threats across languages and different issue verticals.
You will work cross-functionally with product managers, program managers, operations, policy, and communications teams; to find gaps in current threat response processes such as detection and mitigation.
Your team will be responsible for metric changes and escalations across multiple channels with high quality, accuracy and speed, monitoring alerts and doing deep dives and investigations.
You will establish tools and processes to take out bad actors and content at scale from the platform. You will lead the monitoring of trends, patters, find gaps and come up with solutions to address them. Based on your teams findings you will be using data to influence other teams to make necessary improvements in abuse fighting processes.
What will I be doing ?
Manage a talented team of Investigation Analysts that are monitoring dashboards and providing anomaly detection capacity to the T&S teams focusing on investigations and root cause analysis.
Collaborate with cross-functional partners (content policy, product management, data analytics, operations, engineering, algorithm) to identify, assess and resolve related issues in our products.
Manage the performance and goals of a team, developing the roadmap and taking responsibility for key metrics.
Self-identify gaps, problems, needs and come up with robust solutions with relative independence.
Influence product development and working with product engineering to implement necessary changes for effective abuse fighting.
Experience across Trust and Safety, or a related area such as Fraud, Integrity, management of social networking.
3+ years of experience in managing and leading teams, including objective setting and performance reviews.
Operational skillset and focus combined with experience in coordinating projects, working closely with engineering and design teams together with other partner teams to guarantee effective execution of product plans.
Experience in T&S moderation or Moderation quality assurance.
Practical experience with some T&S issue areas and content problems associated with it (Minor Safety, Violent Extremism, Adult Nudity, Illegal Goods, Bullying and Harassment or Hate speech.
Russian, Turkish, French, German or Arabic language skills are a plus. Additional language skills are welcome as well.
Strong and proven data analysis skills are a plus.
TikTok is committed to creating an inclusive space where employees are valued for their skills, experiences, and unique perspectives. Our platform connects people from across the globe and so does our workplace. At TikTok, our mission is to inspire creativity and bring joy. To achieve that goal, we are committed to celebrating our diverse voices and to creating an environment that reflects the many communities we reach. We believe individuals shouldn't be disadvantaged because of their background or identity, but instead should be considered based on their strengths and experience. We are passionate about this and hope you are too.