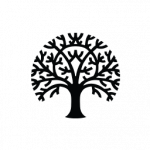 Junior Associate – Global Market Insights
Atheneum is a global platform revolutionizing market research and knowledge sharing across the business community. Our mission is to accelerate the decision-making of our clients by connecting them to the world's top professionals and industry leaders. We deliver interactions that generate intelligent insights and creative ideas ensuring our clients can drive their business forward efficiently.
Founded in 2010, Atheneum currently employs 440 professionals in 11 global offices and is rapidly growing as one of the world's leading global insight platforms to strategy consulting firms, investment houses, and global corporations.
Tasks
As an Associate, you will be researching, engaging, and connecting industry experts with our clients. In order to empower our clients' business decisions, you are expected to evaluate their specific needs, identify their knowledge gaps, and find the best industry experts. The role is fast-paced and involves communication, recruiting, negotiation, and sales, along with multi-tasking across a variety of running projects.
Educate yourself on projects to assess the scope and the needs of the clients
Use this knowledge to target and actively recruit relevant experts via phone and email
Pitch Atheneum and the value of participating in expert networks
Schedule expert interviews for the clients
Work in a team to meet project deadlines and exceed clients' expectations
Requirements
Atheneum strongly believes in the power of diversity. We are seeking target driven team players with excellent emotional intelligence, problem solving and time management skills.
This is an entry level role: ideally 0-3 years of relevant work experience
Undergraduate degree required
General understanding of business concepts
Goal oriented, driven, and highly motivated to succeed & take on challenges
Quick learner and critical thinker with key focus to add value to our clients
Strong communication skills: both written and on the phone
Fluency in English is essential. Fluency in any of the following language is a plus: German, French, Italian, Spanish, Russian
Benefits
A two-week, comprehensive on-boarding training
Monthly performance bonus
On-the-job training and industry training: Introducing our clients' businesses – private equity, consulting, companies
Mentor Program – You will be assigned an experienced colleague who will act as your coach
Exchange program for the top performers – an opportunity to participate in the international office exchange program and work in one of our offices in New York, London, Santiago de Chile, Shanghai or Seoul