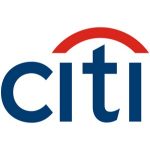 Junior Banker
A Junior Banker will work in partnership with the senior Bankers of the team, predominantly the Team Leader, to provide excellent client service and prospecting support. The role works closely with clients respectively prospects and Bankers as well as all product partners, to provide a high level of sales and product experience and support the Banker in all aspects of marketing, prospecting, presentation preparations, reporting and regulatory requirements. Solid knowledge of bank products and regulatory requirements are required.as well as excellent contact and communication skills.
Key Responsibilities:
Assist Bankers and clients in all related matters with a particular focus on:
Sales and Marketing
Helping Bankers research potential target market clients and working with the Banker and business development team on strategies to convert these prospects
Work in partnership with the Banker team to address the financial needs and expectations of the client
Exceed client expectations by thoroughly understanding problems and providing creative solutions.
Maintain close contact with clients in conjunction with the Bankers.
Provide direct and indirect sales support to the Bankers through joint calls and work closely with product specialists to implement client decisions as well as ensuring after-sales follow-up
Partner with Bankers to develop comprehensive understanding of client needs and to assist the Bankers in formulating and executing specific account strategies, proposing solutions and negotiating standard transactions
Provide innovative support in marketing strategies
Assist the Bankers in executing sales strategies for formulating strategies if required.
Work with specialists and support team in conjunction with Banker to implement client decisions
Participate in client meetings and account reviews to understand the clients requirements if needed.
Prepare client pitches and assist in portfolio reviews
Pro-actively work on prospecting in coordination with Bankers and Product partners.
Participate in projects for the GMM/Banker Team Leader, as required
Internal
Work with the Associate Banker to help the execution of transactions across the broad array of Citi products
Work with client and Banker, On-boarding team, Associate Banker and Client Services Team to facilitate account opening and completion of the mandatory documentation especially in KYC and AML
Capture and maintain client information
Assist in Client Relationship Management e.g. updating the pipeline, logging call reports
Ensure compliance with all legal and regulatory requirements in line with the policies of CGW
Monitor and adapt to changes in business processes and policies
Identify ways to streamline internal processes to make them more efficient
Maintain learning program through internal courses and external certifications
Prepare and coordinate prospect presentations.
Development Value:
The role provides an excellent opportunity to work with sophisticated UHNW clients and their requirements. This allows for personal progression in the understanding of regulatory requirements, products, relationship management and sales process roles. The role will prepare the employee to become an UHNW Banker.
Knowledge/Experience:
Proven experience working in a servicing role within the Financial Services sector (Private Banking/Wealth management experience preferred).
Demonstrates extensive knowledge of all Wealth banking and products systems, platforms, tools and capabilities.
Proven experience in a front office environment dealing directly with clients.
Fluent Russian an advantage
Knowledge of the Russian market an advantage
University degree education
CFA or equivalent relevant to their market / Location
Candidates applying for this role must be aware that it is a Certified Role, subject to the Certification Regime. The Certification Regime is one element of the Individual Accountability Regime which has come into effect on 7 March 2016. Under the Certification Regime, certain Citi entities must ensure that employees working in certain roles categorised as specified significant harm functions (Certified Roles) are assessed as fit and proper to carry out their role.