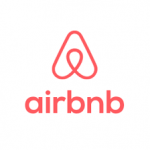 Market Manager
Airbnb is a mission-driven company dedicated to helping create a world where anyone can belong anywhere. It takes a unified team committed to our core values to achieve this goal. Airbnb's various functions embody the company's innovative spirit and our fast-moving team is committed to leading as a 21st century company.
This position is an 11 month contract via Pro Unlimited.
The Homes team is seeking an ambitious, bright and entrepreneurial Market Manager to join our team. You will be responsible for managing professional host accounts and supply acquisition of high quality inventory in your assigned territories. You will build Airbnb's strong market presence in your assigned region in collaborating with other teams as the local in-market expert. You will help develop and iterate scalable localized supply management strategy for both developed and highly competed market destinations as well as nascent and relatively untapped new markets ultimately ensuring our long-term market success. The successful candidate will report into the Territory Manager.
Responsibilities
Build and manage partner relationships within assigned territory
Create and deploy scaled strategies to effectively manage & optimize the long-tail of hundreds of Professional Hosts in your region
Analyse data and utilize data-driven recommendations to identify and action on strategic opportunities in your region to drive increase in sales
Hold regular optimization calls and business reviews with your partners
Prospect and onboard new, high quality supply in your assigned geography
Maintain a baseline understanding of the technical integration of various software partners so that you can provide the right support to your clients
Represent Airbnb in external meetings with Professional Hosts
Educate clients on all significant product changes and cascade feedback on product and policy to the relevant internal stakeholders
Develop strong and long lasting partnerships
Develop deep knowledge of your assigned geographic markets
Respond to and deliver exceptional service to your professional hosts in a timely and efficient manner
Work cross-functionally with product, communications, public policy and customer support teams to ensure our long-term market success
Qualifications
Fluent in Russian & English
5+ years of experience in new sales, account management and partner support
Able to build up Core Host Community Clubs and scale Ask a Super host programme in selected markets
Highly proficient in using CRM software
Proven experience working cross-functionally
Strong time management and prioritization skills
Ability to work at both strategic and tactical levels, with a proven track record to execute in ambiguous environments
Excellent communication skills and ability to communicate effectively with clients
Experience building and strengthening relationships with external partners
Comfortable performing data analysis and making decisions based on the results
Available to travel to assigned markets (when business travel resumes)
Ability to work within tight deadlines, adjust to changes in priorities, and balance short-term needs with long-term strategic initiatives
2+ years of hospitality/travel industry experience (Desired)
Experience with Salesforce (Desired)