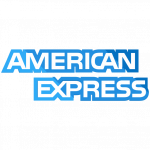 Marketing Manager
Global network Services (GNS) is part of American Express line of business that leads strategy to partner with banks, enabling them to acquire and service merchants on the American Express Network and/or issue their own payment cards on the American Express Global Network. The ultimate aim of our business is growing share and relevance of American Brand in the markets where we operate through our partners.
The Marketing Manager will be part of a dynamic marketing organization and will be focused on supporting a cluster of Markets in Russia & CIS, with accountability for marketing execution and P&L KPIs.
PRINCIPLE ACCOUNTABILITIES WILL INCLUDE:
Marketing Plan Development – aprx. 30% time
Consult and influence the designated Bank Partners on development of strong plans that are supporting the agreed market priorities (example: acquiring / issuing /both). Influence Partners to implement such plans. Work in partnership with Business Development counterparts to deliver such. Plans would typically be associated with Merchant acquiring support and merchant marketing; Cardmember acquisition and engagement; product and communication work; new deals support where relevant.
General Marketing Execution – aprx. 40% time
Oversee and support execution of top priority projects in the designated market cluster, ensuring compliance to American Express standards and best practices.
Stakeholder Management & Collaboration (External & Internal) – aprx. 30% time
Drive strong relationship with external Partners, to enable delivery of the priority marketing plans and initiatives.
Grow AMEX internal network and collaborator base, to help drive results in the designated markets and also to source new information and assets for the benefit of entire GNS marketing.
Offer of employment with American Express is conditioned upon the successful completion of a background verification check, subject to applicable laws and regulations.
Solid Card Issuance and/or acquiring marketing practitioner, with tenured relevant experience with a prominent bank or other financial institution, operating in Russia
Marketing acumen: must have hands on practical executional experience with different elements of the consumer marketing discipline: inclusive of online/digital, customer acquisition, product innovation, rewards or loyalty platforms, engagement, marketing project management. Customer acquisition and product / benefits experience would be a particular advantage
Influencing skills: ability to inspire, influence and work with external Bank Partners and diverse group of internal contacts
Driving Results: proven record of driving results, particularly through partnerships
Solid numeric and financial acumen: have experience of producing issuance KPI plans/tracking, campaign performance assessment, general budget management
Optimistic and highly motivated, with a good sense of when to seek advice and when to act autonomously and independently
Outstanding project management skills and superior multi-tasking ability
Desire to learn and develop. Ability to pro-actively seek best practice and information and go outside comfort zone
Self-starter: eager and able to seek new information, establish relationships and leverage those to shape growth activity proposals and implementation
Fluent English and Russian speaker
Why American Express?
There's a difference between having a job and making a difference.
Amex have been making a difference in people's lives for over 160 years, backing them in moments big and small, granting access, tools, and resources to take on their biggest challenges and reap the greatest rewards.
We've also made a difference in the lives of our people, providing a culture of learning and collaboration, and helping them with what they need to succeed and thrive. We have their backs as they grow their skills, conquer new challenges, or even take time to spend with their family or community. And when they're ready to take on a new career path, we're right there with them, giving them the guidance and momentum into the best future they envision.
Because we believe that the best way to back our customers is to back our people.
The powerful backing of American Express.
Don't make a difference without it.
Don't live life without it.