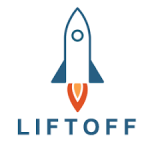 Marketing Manager, EMEA
Liftoff + Vungle is a rapidly growing mobile marketing technology startup that is changing the way companies discover and engage with mobile app users. We are looking for a proactive Marketing Manager with significant event planning experience to help us increase our market share within the mobile advertising ecosystem. You will play a vital role in raising our brand profile and driving leads by executing on our annual marketing plan, with a focus on executing best-in-class events. Our ideal candidate will bring a strategic, data-driven approach with extremely detail-oriented execution skills.
Responsibilities:
Conceive, plan, and execute digital marketing campaigns that engage Liftoff prospects, customers, and partners to help drive MQL pipeline and revenue growth
Produce various marketing materials including landing pages, registration pages, website content, presentation decks, blog posts, project briefs etc.
Plan, manage and execute online and in-person events including webinars, trade shows, dinners, happy hours and other Liftoff-owned events
Work with external vendors to produce trade show materials, swag, collateral, etc.
Work closely with EMEA RevEx team to ensure they are prepared for upcoming marketing events and complete accurate post-event reporting
Identify new business opportunities and build marketing strategies to execute against new business goals
Gather feedback, measure, and report the impact of marketing activities
Keep detailed records of all event budgets and reconcile expenses in a timely manner
Complete routine tasks such as shipping, swag organization, event registration with enthusiasm
Bring a fun, collaborative, can-do attitude to the team!
Requirements:
4+ years marketing experience, preferably in a B2B tech company
Excellent writing skills
Demonstrated success in executing online and in-person events
Experience planning and managing integrated marketing campaigns
Highly organized with exceptional attention to detail
Ability to function well in a fast-paced environment
Experience working with distributed teams; excel at cross-functional collaboration
Ability to bring fresh, creative ideas to the table
Strong communication skills and ability to manage multiple stakeholders
Willing to jump in and help with tasks with a "no job is too small" attitude
Proven experience leading by example with integrity, enthusiasm, and commitment
Familiarity with sales and marketing automation tools like Salesforce and Hubspot required
Russian or German language proficiency (reading, writing, speaking) a plus