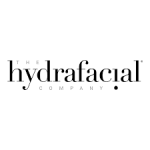 Marketing Specialist, EMEA
Is the ability to make an impact at work every day important to you? Are you a multi-lingual marketing professional who loves working on projects reaching international markets? Are you a creative, yet commercially minded thinker, passionate about your work and your teammates? Have you got the drive to create results? Well, look no further! The HydraFacial Company is on the hunt for a Marketing Specialist to the join the team to support our thriving distributor business and marketing campaigns.
Here's why you'll LOVE this job:
You'll be working with a brand that is a category creator and growing with hyper speed
You will be part of a rock star team who are passionate about HydraFacial and the work they do
You will be known for being the marketing champion for our EMEA distributors and bring value to their business
You thrive on connecting with a diverse, international team and building relationships
You'll love the opportunity to plan and execute marketing initiatives and track the results of your work in action
Here's what you'll be doing:
You will provide strategic and tactical support to our EMEA-wide distributor teams with their marketing needs through well-targeted and adapted marketing initiatives.
Support the development and execution of B2B and B2C marketing campaigns in terms of marketing asset management and campaign roll out across EMEA
Manage the distributor marketing budget including vendor management, working with the sales and finance team to ensure effective spend management
Gather insights, build relationships and manage stakeholders within distributor teams
Flex your creative muscles and work cross-functionally on joint marketing activities, analyze results and implement necessary changes (test and learn approach)
Here's what you'll bring to the role:
Bachelor's degree in Business or Marketing; Arabic, Russian language skills a plus.
3+ years of marketing experience in an international environment
Excellent interpersonal skills, approachable and highly articulate. Must be a good listener and observer.
One or more additional EMEA language knowledge is a plus
Experience in both planning and execution of marketing initiatives across online and offline channels.
What else can you expect with HydraFacial?
Every person here is a key player in our success. We are firm believers in making the little things count each day, so that the big things will follow. We are a category creator with high ambitions and immense opportunities. If this sounds like you, come check us out! This is the perfect opportunity to work with some of the best leaders in the industry while you gain the global and strategic experience to add to your professional toolbox.