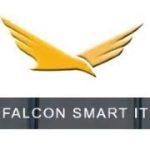 Network Engineer
Required skills:
LAN & WAN Technologies, Technology: Dynamic/Static Routing, MPLS, BGP, VPN, GRE/IPSEC, VLANS, VTP, ISL, 801.Q, Ether-Channel, STP, RSTP, and PVST.
Routing Protocols: Knowledge of BGP, OSPF, EIGRP, RIP advantage.
Must have Knowledge of Nexus, Catalyst Switches, VPN, GRE/IPSEC, SD-ACCESS, low latency environment.
Knowledge of NAT, IPSEC/GRE VPN, Access Control Lists, Multicast. Additional Knowledge required:
Knowledge of Change Management Process and worked in Financial domain preferred.
Wireless and Load Balancer, Automation, SDWAN, IWAN knowledge will be an added advantage.
Design experience: 4 years Coordination with Onsite client Experience: 4 Years, will be added advantage
Technical lead experience: 3 years, will be added Advantage
Should have good knowledge of processes in the core banking environment – will be added advantage.
Troubleshooting experience: 4 – 7 years Experience in making good network documents like Visio, PPT: 3 – 7 years
Role & Responsibilities During Design stage
Create High and Low level design document
Create Process document
Validate network settings mentioned in build checklist by client Solution Architect / Service Requestor
Validate availability of Network hardware · Validate availability of IP address and Firewall Security During implementation stage Build Activities
Update DNS/DHCP scope and allocate IP addresses & subnet if required
Build Change record
Execute change and perform testing with Business Testers
Should be able to do troubleshooting if needed while Build execution
For new Device build request, upload client recommended IOS configuration using standard template Post Build Activities
Update Network Repositories
Complete Build Audit documents
Take Sign off from Business for Build Closure
Educational Qualification: BE
List qualities for evaluation in order of importance
1. The engineer should be at least CCNP certified should have at least 7-10 years' experience in core Networks
2. The engineer should have handled multiple implementations in a Banking environment.
3. The engineer should have excellent knowledge of available network devices.
4. Good Communication skills.
5. knowledge of Russian Language is compulsory