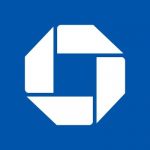 Onboarding Officer – Client Onboarding Team
The Onboarding Officer Team forms part of the wider Client Onboarding team, with a particular focus on ensuring adherence to regulatory Anti-Money Laundering (AML) and Know Your Client (KYC) requirements. Key priorities of the OnBoarding Officers department include the review of client documentation at account opening and the input of data in a variety of systems.
The jobholder will be responsible to process Account Openings, ensuring the highest standards are applied and based on the prioritization agreed with the Onboarding Team Manager / Market Manager / Business Manager.
The jobholder will work in a fast paced environment where prioritization is key to succeed.
Business Results – Deliver the goals of your team, function and the company

Ensure that the business is compliant with all Bank policies and local legal requirements globally
Ensure that documentation requirements are met and perform Anti-Money Laundering checks
Review completed documentation when received back from client and if appropriate sign off documentation in compliance with local AML regulations
Follow up on all outstanding issues/escalations and waivers granted by the General Management
Provide guidance, advice and training to other teams with the business on an ad-hoc basis
Partner with Quality Assurance and Business Quality Control to keep the rejection rate to the minimum
Identifying (when relevant) inconsistency regarding Account Opening cross markets
Client / Customer focus – Identify and deliver appropriate solutions that address the needs of clients and customers
Ensure a good and smooth relationship with our key stakeholders, e.g. Business, Compliance, Legal, client Services to ensure the best client experience
Review and process most client-signed documentation throughout the account opening process by minimising the number of times we come back to the client with additional questions
Ensure SLAs when applicable are met to minimise disruption and qualitatively enhance the client experience, along the line with reducing risk (time to process an Account Opening for an Individual, a Corporate with the necessary level of granularity: Trust, Foundations, Funds etc)
Teamwork & Leadership – Foster a collaborative and inclusive environment while managing your responsibilities
Ensure that the teams are working with the Best in Class processes
Contribute to the relevant procedures and document the agreed approaches
Identify training needs and raise them to the line manager
Promote the value of challenging the status quo, seeking to improve ways of working and having a forward-thinking mind-set, in line with the Firm's Values and Strategy
Promote an environment of inclusion, diversity, collaboration and trust within the OnBoarding Officers Team
Risk, Control & conduct – Exercise sound judgment; act with integrity; protect our company, clients and customers
The jobholder will also continually reassess the operational risks and likelihood of operational risk occurring. This will be achieved by reviewing risks associated with the role and inherent in the business, or as identified by the Management team, taking account of changing economic or market conditions, legal and regulatory requirements, operating procedures and practices, management restructurings, and the impact of new processes.
Background
Bachelor's degree or higher in Finance or Law preferred
Experience in delivering at pace in a pressured environment
Deep knowledge of the different structures open within the Wealth Management industry
Sound understanding of KYC/AML fields
Experience in implementing AML and KYC rules preferred
Project Management skills a definite plus
Expected Skills and values
Excellent knowledge of AML/KYC requirements or Economic Sanctions laws and regulations gained within a corporate environment
Solid organizational skills
A flexible, team spirited approach with the ability to work independently
Ability to work accurately to tight deadlines in a demanding environment
Good MS Office skills
Be results oriented
Deep knowledge of the different structures open within the Wealth Management industry
High ethical values
A strong sense of ownership and responsibility
Willingness to make decisions, while ensuring buy in from stakeholders
Excellent organizational skills – attention to detail, methodical, process driven
Outstanding interpersonal, verbal, and written communication skills
Multi-tasker who can manage multiple streams of work concurrently and prioritize effectively
Fluency in English mandatory / fluency in Russian preferred
Comfortable with change, ambiguity, debate, conflict and informed risk taking